Olympic and Paralympic stars – Laura Muir and Kadeena Cox got a taste of what the Commonwealth Games in Birmingham in 2022 will look like having paid a visit to the re-developed Alexander Stadium this week.
Olympic 1500m silver medallist, Muir will be aiming to make the podium next year for Scotland while double Paralympic gold medallist Cox will be targeting the T38 100m at Birmingham 2022.
Having visited the venue to see the construction development the duo noted the following:
"I would absolutely love to compete at the Birmingham 2022 Commonwealth Games," said Muir.
"It provides me with another opportunity to represent Scotland and it will mean coming back to compete in a city where I was fortunate enough to have won silver and bronze medals at the World Indoor Championships at Arena Birmingham three years ago. I'd love to win gold for Scotland next summer."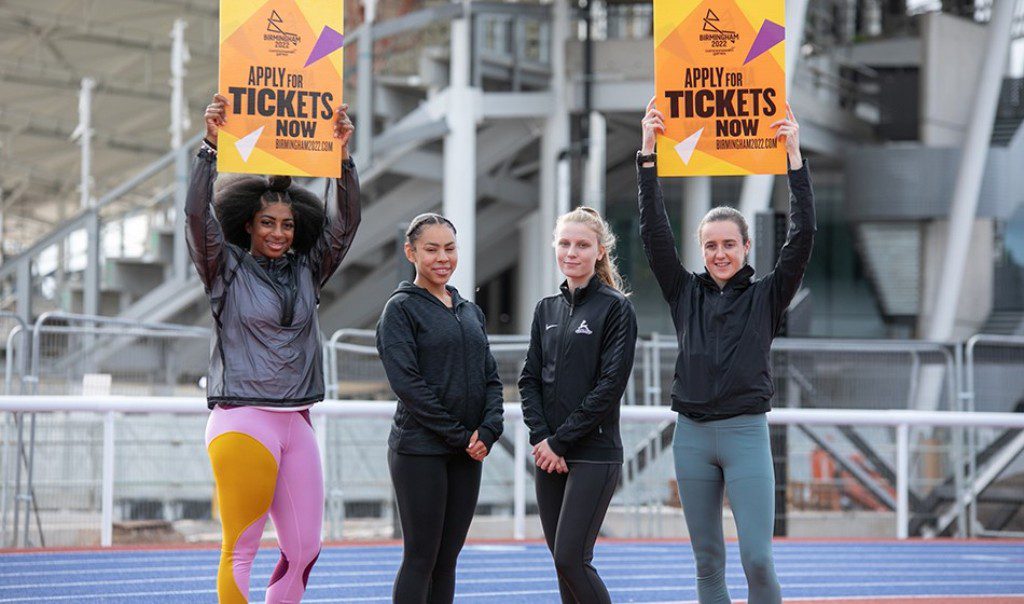 On the £72 million redevelopment of the Alexander Stadium since she last competed there, the Olympic silver medallist said:
"I can't believe this is the same stadium! The transformation is amazing, and it is fantastic that we now have this incredible revamped athletics facility in Birmingham.
"I can't wait to compete here and to be able to do that in front of a huge crowd, packed with British fans will make this the Games a very, very special occasion."
"What I love about the Commonwealth Games is that all of the Para sports are integrated into the main sports programme, so we get to come together as one big team competing on the same stage," Cox noted.
"I know Team England will be looking to win as many medals as possible at this home Games, and with a noisy, passionate crowd to inspire us once more, I'm sure the atmosphere will be fantastic."
The multi-sport event organized purposely for Commonwealth member states is scheduled to take place in Birmingham, England from July 28 to August 08, 2022.
By James K. Attaglo Wilson
www.sports24ghana.com