Nearly 41 months after it was supposed to happen, it happened. Roman Reigns has finally defeated Brock Lesnar. And more importantly, the WWE finally got it right.
It made some sense back in 2015 to not have that moment take place at WrestleMania 31 when Reigns was not ready for the moment due to awful booking from the WWE. Since then, however, he has shown he is the correct choice as the heir apparent to John Cena.
The WWE mistakenly did not have the moment take place this past WrestleMania – and at the Greatest Royal Rumble – forcing WWE fans to sit through more months of having a product with its most important belt nowhere to be found with Lesnar's limited schedule.
It had been clear for a while the product would be better if Reigns would have beaten Lesnar.
Many thought coming into the night Reigns would beat Lesnar but not walk out champion via a Money in the Bank Cash in by the much more over Braun Strowman.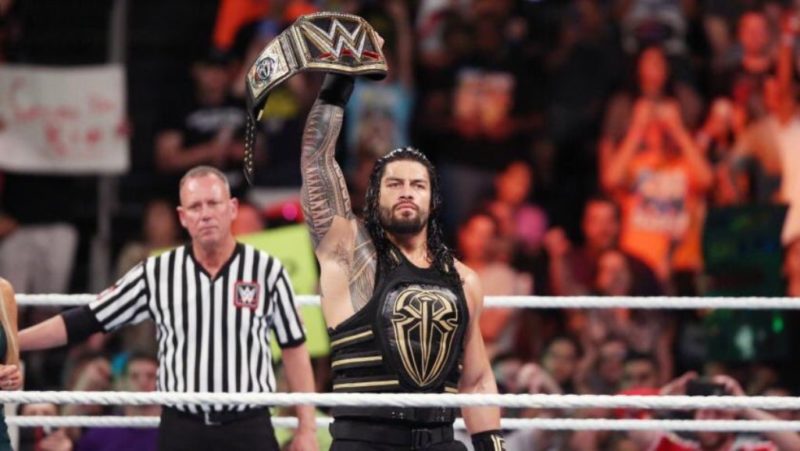 It began to look like something resembling that was about to take place when Strowman came out and said he would take on the winner of the match immediately after it concluded.
This, of course, was not the case after he was attacked by Lesnar outside of the ring.
Tomorrow night on Raw, the crowd will surely be mad that Reigns, not Strowman is champion. But the WWE made the right call. Regardless of how the television crowd reacts, Reigns is a much better choice than Strowman.
Reigns is severely better in the ring and is able to succeed in more than just one type of booking. Unlike Strowman who can only work when he is dominating.
What the WWE cannot do now, if they want Reigns to have success, is to keep the briefcase with Strowman. That will only create a constant threat of a title change taking away from Reigns' title reign.
The best solution would be to get it out of the way early and have Strowman declare his cash in at the next PPV – September 16 – and have Reigns defeat him there.
Roman Reigns should not be losing the title anytime soon.
Source: Bobby Burack
www.sports24ghana.com