Justin Gatlin, the reigning world champion in the 100 meters, has denied using performance-enhancing drugs in response to a media report linking members of his team to suspicious activities.
Gatlin posted a statement on social media Tuesday.
"I am not using and have not used PED's," he wrote on Instagram. "I was shocked and surprised to learn that my coach would have anything to do with even the appearance of these current accusations. I fired him as soon as I found out about this."
The Telegraph in London published a story this week alleging that undercover reporters met with Dennis Mitchell, who was Gatlin's coach, and Robert Wagner, an agent Gatlin had worked with.
The reporters pretended to be seeking performance-enhancing drugs for an actor training for a film. They say Mitchell and Wagner offered to help procure the banned substances.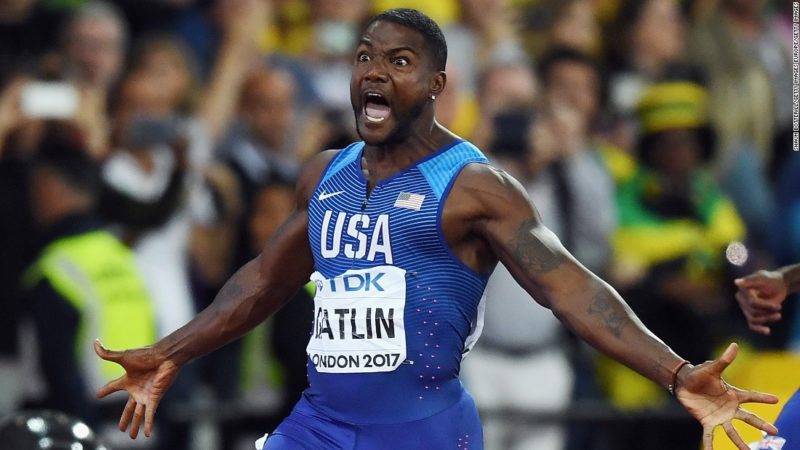 In a statement provided to the Telegraph, the U.S. Anti-Doping Agency said it will work with international track federation officials to investigate the allegations.
Gatlin became the 100-meter champion with a surprise victory over Usain Bolt at last summer's world championships in London.
The American has a history of cheating — he served a one-year ban in 2001 and a four-year suspension after testing positive for performance-enhancing drugsagain in 2006.
"All legal options are on the table as I will not allow others to lie about me like this," he stated. "I have no further comments as it is now a legal matter. They will next hear from my lawyer."
Source: David Wharton|| LA Times