If there's one quality that's stood out the most among the many that carried Kevin Anderson to a first Wimbledon final, it's the South African's positive approach.
From his recovery from two sets and a match point down against Roger Federer in the quarter-final, to his victory over John Isner in their six-and-a-half-hour semi-final, Anderson showed a spirit that endured even after Novak Djokovic claimed a 6-2, 6-2, 7-6(3) victory in the final.
"Even though today is not the result I was looking for, I think in the next few days, just seeing my new career-high ranking is going to mean a lot to me," said Anderson, who will be world No.5 when updated rankings are released on Monday.
"Looking back at some of the matches, especially my quarter-final and semi-final match, it will really set in what I've accomplished. I can be happy with that and use it for continued motivation."
Anderson does so knowing that the improvements that have shaped his recent career were also evident in the final. From a nervous beginning that helped Djokovic achieve a two-set lead, the South African held five set points before the third set was determined by a tie-break.
"The biggest takeaway for me is sort of the belief, hopefully, next time right from the beginning I'll be able to play better tennis," said Anderson.
Previously, such optimistic talk may not have been quite so convincing. "I definitely believe I have the game to win these tournaments," he insisted. "If you asked a lot of players, their dreams, it's to win Grand Slams, win Masters Series. Some players are able to trick themselves to really believing that.
"Even though it was a huge goal of mine, if you asked me this time a year ago, I don't think I could sit here and say I really believe that I can win a Grand Slam and a Masters Series and say it with the same self-belief and confidence that I can now."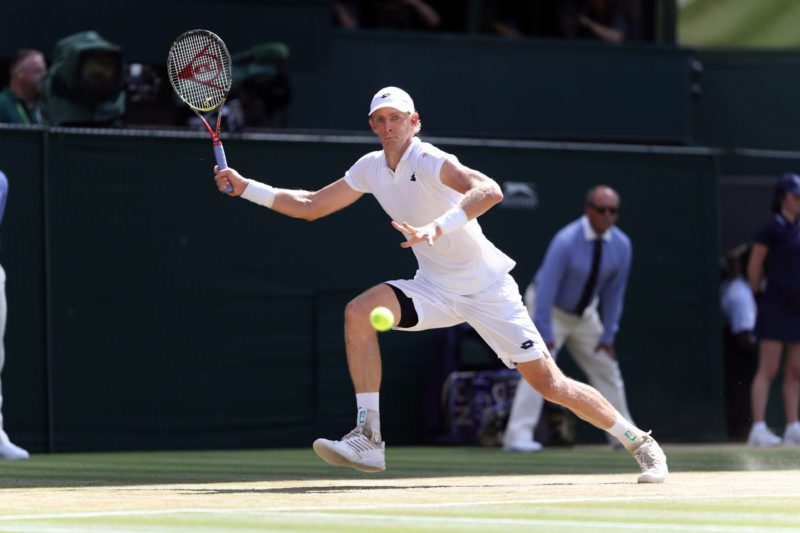 Such confidence is enhanced by Anderson's improving ranking. As he stunned the tennis world by reaching a first Grand Slam at the 2017 US Open, the then world No.32 became the lowest-ranked finalist there since the inception of ATP rankings.
A year on, Anderson is delighted to become a top five player. "It really means a lot actually," said the 32-year-old as he related the plan that was derailed when his 2016 season was disrupted by a series of injuries.
"It was about two and a half years ago, just in the team and in the chat, we had a chat on WhatsApp called 'Top five Kev'. That was the goal. I got to top 10 that year. Things were looking good. Then obviously I had a major setback and injuries in 2016.
"So, seeing that I made top five, I'm incredibly proud of that achievement, especially if I look back where I was just 15 months ago, around 80. It's really something I can be very proud of."
Anderson can be equally proud of his physical efforts. Following his five-set quarter-final win against Federer with the epic semi-final with Isner, the No.8 seed spent more than 21 hours on court before the final.
"Of course, my body didn't feel great. I don't think you're going to expect it to feel great this deep into a tournament when you've played so much tennis," Anderson admitted.
But if the body is weary, the mind is strong, especially giving the many positives he can take from his 10th Wimbledon. With wins over No.25 seed Philipp Kohlschreiber, No.1 Federer and No.9 Isner, it marked the first time in 37 Grand Slams that he has defeated three seeded opponents.
"If I'm not in another Grand Slam final, it's because maybe I just got unlucky. You can't control everything," Anderson surmised.
"What I can control, I'm doing my best at doing. I have a lot of belief I can put myself into another one of these matches, and hopefully have the result that I'm looking for."
Source: Vivienne Christie|| Wimbledon
www.sports24ghana.com