Brazil star Willian says he is looking forward to coming out on top when he faces his club colleague Eden Hazard in the World Cup quarter-final between Brazil and Belgium.
The teams meet in Kazan on Friday evening with Brazil the favourites, despite the quality in a Belgian side captained by Hazard, who plays with Willian at Chelsea.
"He is a very humble player and I like being with him on a daily basis at club level. But now it is time for each of us to defend our corner and I hope to come out on top," Willian said at Brazil's training base in Sochi on Wednesday.
"He is one of the best players in the world, but now I am on a different side and I want to do everything to win. I know we will remain friends after," added the 29-year-old, who will also be facing Chelsea goalkeeper Thibaut Courtois.
Willian is expected to keep his place in coach Tite's starting line-up for the game after producing his best performance at the World Cup so far in Monday's 2-0 victory against Mexico.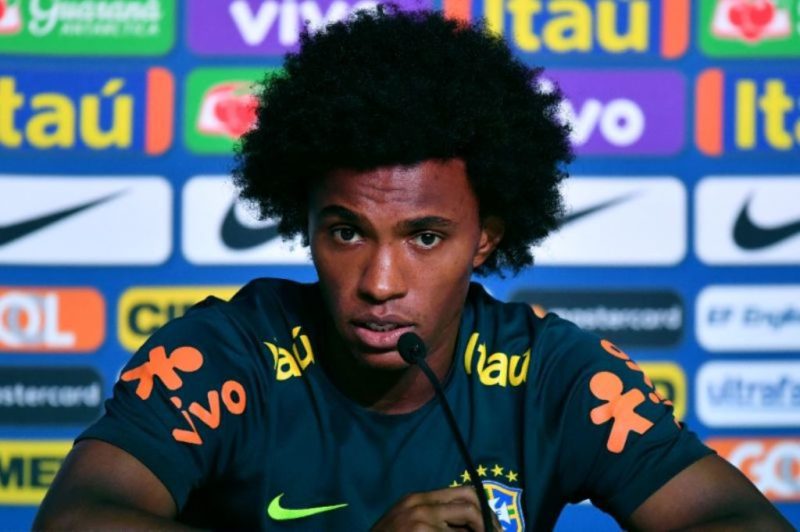 It was a performance which suggested the five-time winners of the trophy were comfortable with their tag as favourites, having recorded three straight wins since an opening 1-1 draw against Switzerland.
"The team has evolved since the first game," Willian added. "There was nervousness in that first match, a more complicated start against Switzerland, and we have grown step by step. I think we are at the same level as in the qualifiers."
He added that Neymar is getting better by the game, but the same can be said of Willian himself, who is one of the few survivors from the 2014 squad.
"I am more mature and have more experience than at the last World Cup, and the team is more consistent," insisted Willian, who appeared from the bench in the 7-1 semi-final humiliation against Germany in 2014.
Brazil will leave their base on Russia's Black Sea coast for the final time on Thursday to head to Kazan for Friday's game.
With Marcelo and Douglas Costa having shaken off injuries, it is the first time in this World Cup that Tite has had his whole squad fit.
However, Real Madrid midfielder Casemiro will miss the match due to suspension, with Fernandinho expected to replace him.
Source: AFP
www.sports24ghana.com