By James K. Attaglo Wilson| info@sports24ghana.com
Many boxing enthusiasts have been clamouring to see WBA, WBO, and IBF champion – Anthony Joshua stand toe-to-toe with WBC champ [Deontay Wilder] in a heavyweight unification fight but the wait may continue for some months more.
The undisputed champion [Anthony Joshua] announced in the immediate aftermath of the Dillian Whyte vs. Derek Chisora fight last Saturday in London that he is ready to have a world title shot with Deontay Wilder at Wembley on April 13, 2019.
"Everyone knows what we need to do. I need to fight Deontay Wilder for the belt," Joshua said.
But this seem to have angered the Bronze Bomber who replied angrily that it would be 'dumb' to fight Anthony Joshua before settling on a rematch with Tyson Fury.
Deontay Wilder and the Gypsy King [Tyson Fury] fought an enthralling 12-round split decision draw at the Staples in Los Angeles on Saturday, December 01, 2018 and the two parties are currently in talks for a rematch which could stifle the possibility of a Wilder vs. Joshua unification bout in April.
"I'm going with Tyson Fury. For sure. We've got to do the rematch. It gotta come right back. It was a controversial fight and when it's like that you've got to come back.
"There can't be no draws. There's a winner and a loser.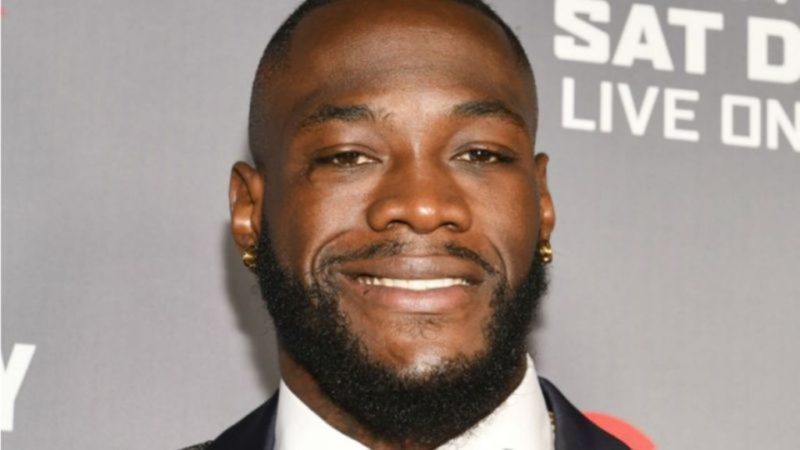 "Right now, it's all about enjoying the holidays, coming into the new year, enjoying the new year, then getting back at it.
"So stay tuned. It's an exciting time for boxing and for boxing fans.
"I've been travelling non-stop since that fight, and you gotta have the rematch because people are continually talking about it.
"All over the world they're just talking, talking, talking. So it'd be dumb to just fight somebody else while you've already got a fight everyone is talking about. That'd be stupid.
"I heard they were booing the s*** out of Joshua.
"I got some texts or whatever saying the whole entire arena was booing him.
"The heavyweight division is lit. So we've got to keep it flaming up, keep adding that log to it to keep it lit," Wilder told FightHype.
www.sports24ghana.com