Barcelona manager Ernesto Valverde has said he wanted to avoid meeting Chelsea in the first knockout stage of this season's Champions League and wished the London side had won their group.
"The Premier League teams are having a great Champions League and we can't forget we are playing against the current English league champions," Valverde told a news conference.
"English teams this year are in incredible form, much better than in previous years. Chelsea might be the same.
"We know that, because the English have such a strong league, they'll all be up there competing."
There are five English sides in the last 16 with Manchester City and Liverpool having taken big leads in their away legs while Tottenham Hotspur earned a 2-2 draw at Juventus.
"We wish Chelsea had finished first in their group so we didn't have to play them," added Valverde on the eve of Tuesday's mouthwatering first leg clash at Stamford Bridge.
Chelsea came second in Group C behind Roma on the head-to-head rule, while Barca finished ahead of Juventus in Group D.
Valverde has also taken his side seven points clear in La Liga and into the Spanish Cup final, while they are also among the favourites to win Europe's elite club competition.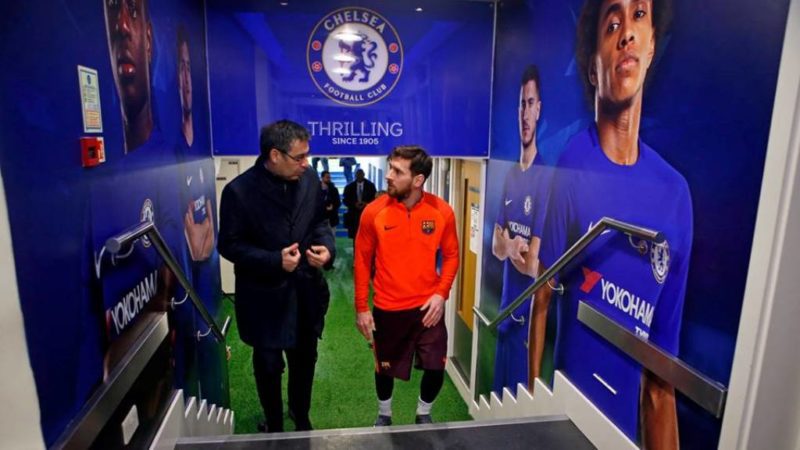 "The Champions League has a special aura and that means everyone is looking forward to playing in games like this one which will be a tough tie against a difficult opponent," he said as he anticipated locking horns with Chelsea's Antonio Conte.
"He is one of the best coaches in the world with an extraordinary CV, not just with Chelsea but also with Juventus and the Italian national side," added Valverde.
"His teams are always hard working and they knew what they have to do. For me it's a great challenge to come up against one of his sides," added the Barca coach.
Like his opposite number, Valverde has been carefully studying Chelsea's tactical system and hopes to outwit Conte.
"Chelsea have a unique style of football and know their own game. The English style of football is very unique, very physical, but they play good football as well.
"They have a defined way of playing and we have to take that into account," he said.
"The mechanisms are different, the same way they will have to take into account our way of playing."
Source: Ken Ferris|| Reuters
www.sports24ghana.com