Ghana coach Bashir Hayford has expressed disappointment by their inability to qualify for the semi-final of the ongoing Africa Women Cup of Nations following a 1-1 stalemate with Cameroon on Friday.
The hosts finished their group campaign on third position, having earlier beaten Algeria 1-0 and lost 2-1 to Mali in their first two games.
Three points against the Indomitable Lionesses at the Accra Sports Stadium on Friday would have been enough to take the 2016 bronze-medalists to the next round.
"We did our best but our best was not enough for the day. We played a tough game – in terms of physique, tactics, everything," Hayford said at the post-match conference.
"The result is what people will consider as not good because we wanted to qualify. We drew 1-1, and we saw how their equaliser came. It's all part of the game. So we accept and move forward.
"I don't want to take anything from the Cameroonians. They played very well and they're a tough side. But my girls also played very well.
"Mistakes are all part of the game, so if a mistake came and they [Cameroon] capitalised on the mistake, we thank God for that."
After Portia Boakye curled home a free-kick to put Ghana 1-0 up, Cameroon restored parity through a Christine Manie penalty after goalkeeper Nana Ama Asantewaa brought down Gabrielle Onguene in the box.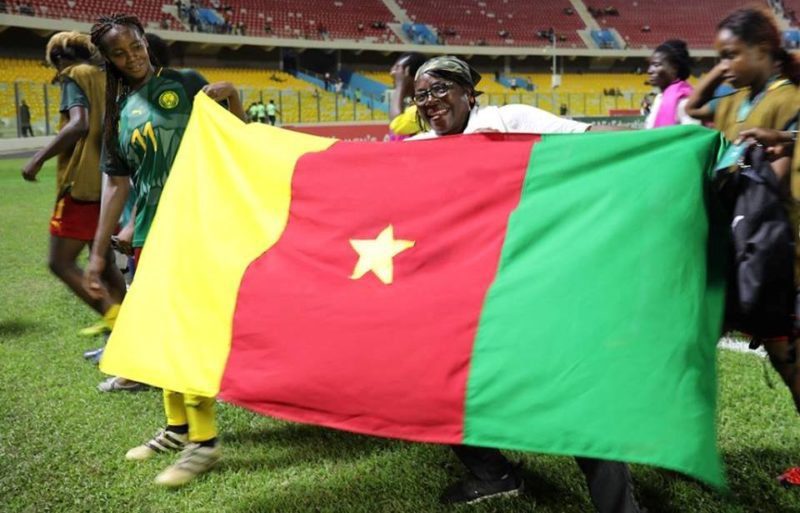 Hayford, though, refused to single out his shot-stopper for a blame.
"I don't normally put defeat on the doorstep of a player. We came as a team, played as a team and lost as a team," the coach stated.
"We never spoke about goalkeeping [problem] after the first match. We have been encouraging them. We don't want to kill their spirit. That is football, it's all about mistakes.
"You commit mistakes, they punish you. So I will not say that my goalkeepers are not good or they're that. We lost as a team."
For Cameroon coach Jospeh Ndoko, Friday's result is just what they needed to keep their big dreams alive.
"We played a very difficult game. Ghana is among the best teams, so far as football in Africa is concerned and it was shown on the field of play," he stated.
"My ladies were a bit slow in the first half but thank God we managed to come into the game and had an opportunity to equalise.
"We have learnt a lot in this competition. Coming into it, we had it at the back of our minds that we're coming to play five matches, meaning that we should be playing in the semi-final and then in the final.
"We have set a target for ourselves and we're going to make sure we achieve that."
Mali, who beat Algeria 3-2 in the other group game, join the Indomitable Lionesses from Group A into the last four.
Source: Goal.com
www.sports24ghana.com