Italy striker Mario Balotelli has hit out at fans after his return to the national team was marred by an offensive banner displayed from the stands which read "My captain has Italian blood."
Balotelli made a goal-scoring return for the Azzurri on Monday in his first start for four years, helping the Italians to a 2-1 win over Saudi Arabia in St. Gallen, Switzerland.
However, his joy at returning to the national team was tempered by a banner displayed by fans which read, in Italian: "My captain is of Italian blood."
Police removed the offending sign, and Balotelli later responded to the incident by issuing a picture of the banner on Instagram, adding the message: "We are in 2018 guys. Wake up!"
Balotelli was recalled to the team by new Italy head coach Roberto Mancini, after reviving his career at French club side Nice.
He is reportedly in the running for a role as vice-captain of the national team, which may have prompted the banner insult.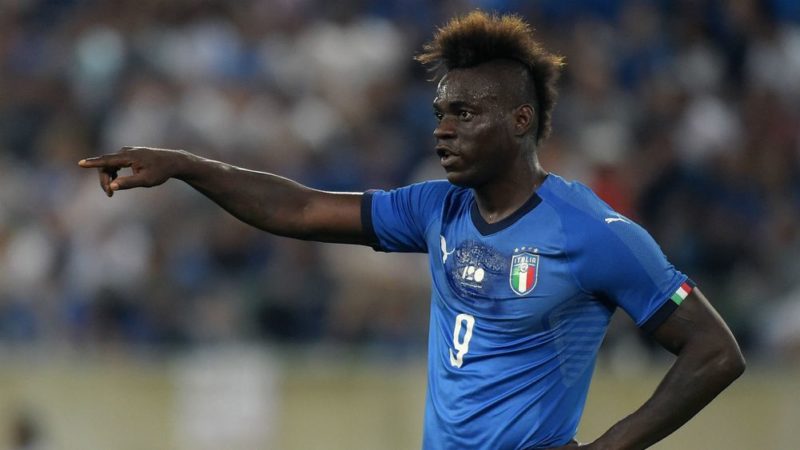 Balotelli was born in Palermo as the son of Ghanaian immigrants, but was abandoned and from the age of two was raised by adopted parents in Brescia.
He has faced racism from Italian fans throughout his career since emerging as a teenager for Inter Milan.
Anti-discrimination group Fare praised the 27-year-old Italian striker for his response to Monday's incident, tweeting: "Well done to Mario Balotelli…standing up to racism in Italian football once again."
Balotelli had also taken to social media after the game to pay tribute to late Fiorentina and Italy defender Davide Astori, who died suddenly in March at the age of 31.
"I know it's late and that you're already there…but I am convinced that you were up there watching the game with my Dad today!" Balotelli wrote.
"This goal, even if it might not mean anything, even if it's no use to anyone, I dedicate it to you."
It was Italy's first international since Astori's death from a suspected cardiac arrest.
Source: RT
www.sports24ghana.com