Russian Deputy Prime Minister Vitaly Mutko says 180 varying venues being specially built for the Russia 2018 World Cup are currently 80 percent ready to host the tournament next summer.
Mutko was speaking on a press tour of Russia's World Cup host cities which did not hold games at this summer's Confederations Cup.
A total 12 venues across 11 host cities will host games at next year's centerpiece in the world football calendar.
Kazan, St. Petersburg, Sochi and Moscow were the four cities chosen to hold Confed Cup matches over the summer and will also host World Cup games next year.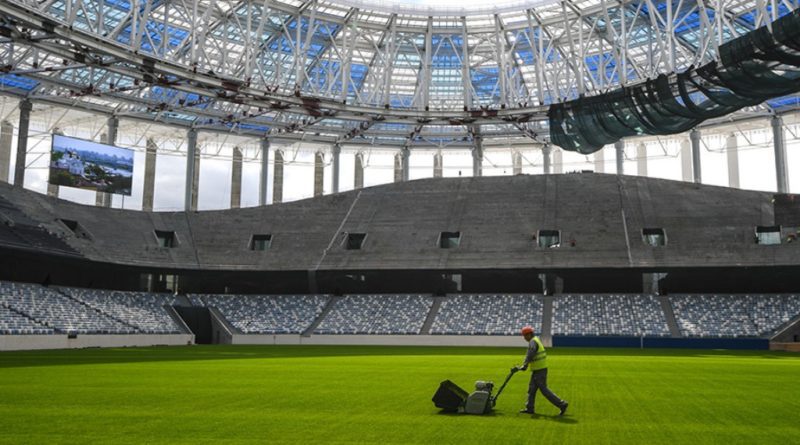 That meant Ekaterinburg, Rostov-on-Don, Volgograd, Samara, Nizhny Novgorod, Saransk and Kaliningrad were the remaining cities on display during the tour. Moscow was visited once again to view Luzhniki Stadium.
The capital has two designated venues to host World Cup matches – Luzhniki and Otkrytie Arena – the latter of which also hosted Confederations Cup matches, including Russia versus Portugal.
"People [the journalists taking part in the press tour] are seeing not for the first time, how the World Cup is being prepared, and they are seeing that huge work is going on," Mutko said.
"The cities are changing, there will be a huge legacy: airports, roads, infrastructure, hotels, stadiums, training pitches.
"Everything is at a high level of readiness. One hundred and eighty developments are at a high level of readiness, more than 80 percent. Many of these will be submitted before the end of the year. On the whole, we have seen that the grade is very high," he added.
On Tuesday, Local Organizing Committee Aleksey Sorokin said construction work at the 45,000-seater Samara Arena would be completed by the end of the year, despite being a month behind schedule.
"Samara is lagging behind but now the gap is being bridged," Sorokin said.
"Last week there was a visit that helped to make the situation clear and remove many problems. We are confident that we will be able to build everything in time and will have time to organize several games there in the spring, like at other stadiums."
Source: RT