Arsenal manager Arsene Wenger says he is not in denial about the Premier League club's faltering campaign, believing that the north London outfit are worse off than last season.
Wenger has drawn widespread criticism from supporters and pundits as Arsenal lie sixth in the table on 45 points, a staggering 30 points behind league leaders Manchester City after 28 matches.
"This season is worse than last season because last season we won the cup and we made 75 points," Wenger told British media.
"I don't deny that, but we'll analyse that at the end of the season. Don't worry, I can live with reality. At the moment, we lost a cup final and we lost a big championship game.
"What are the underlying things? We have to focus on what we did well and what we didn't do well. We need to correct it."
Arsenal were comfortably beaten twice in five days by Man City, starting with the League Cup final followed by a league defeat last Thursday, leading to increased calls for the north London club's long-serving boss to end his 22-year reign.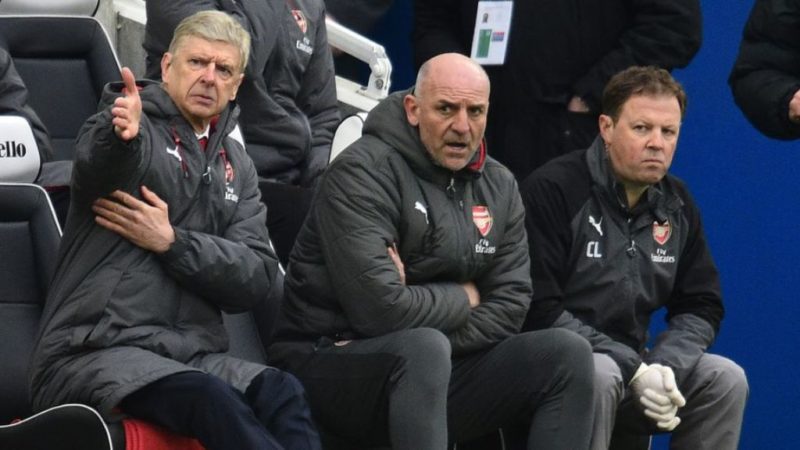 Former Arsenal defender Martin Keown criticised Wenger after Thursday's defeat, saying the Frenchman managed "by routine" rather than adapting to changes.
"You can discuss that statement because it's not completely true," Wenger added.
"We played with five at the back on Sunday, we played with four and played in a very offensive formation (on Thursday). That statement is not completely adjusted to the situation I think.
"I try to find solutions where the team feels comfortable and confident. Overall, I believe that at the moment it's difficult but we also have to take a little bit of perspective… "
Arsenal have at least enjoyed regular success in the FA Cup in recent years but their only chance of winning a trophy this season is in the Europa League where they will face Italy's AC Milan in their last-16 tie this month.
Arsenal will be eager to halt their slump and reduce the 13-point deficit to fourth-placed Tottenham Hotspur when they travel to Brighton and Hove Albion in the league later on Sunday.
Source: Aditi Prakash|| Reuters
www.sports24ghana.com