Fergie must have ice packs strapped to her ears such is the extent to which they are burning following her performance of the US national anthem at the NBA All-Star Game Sunday night.
Renditions of the old American standard are often characterized by the singer's ability to fluctuate between keys with admirable vocal gymnastics – but not for Fergie.
The Black Eyed Peas singer performed an unusually low-key, sultry version of the anthem prior to last night's showpiece.
Twitter users were typically quick to give her the thumbs down, pointing out that even the players themselves looked somewhat mystified by her performance.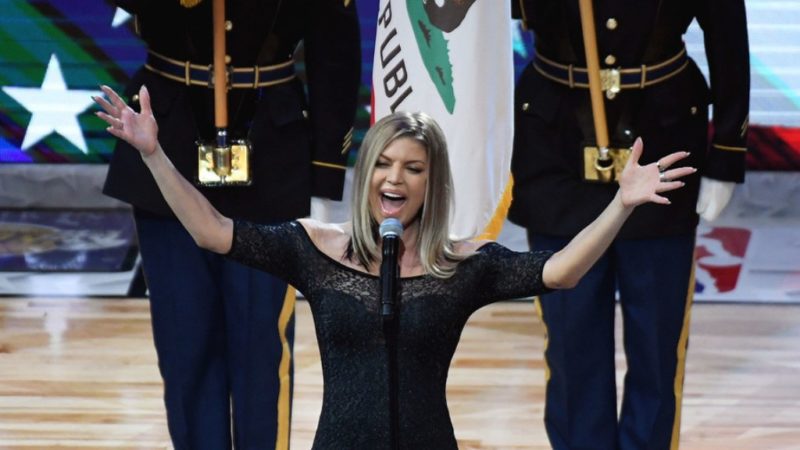 Speaking at halftime, NBA legends Charles Barkley and Shaquille O'Neal exchanged barbs about her version of the song. Responding to O'Neal's insistence that Fergie's performance was "sexy" and "different," Barkley said: "Damn right it was different, I need a cigarette after that."
Among the clamour was comedian and TV star Roseanne Barr who referenced her own infamous butchering of the anthem at a baseball game in 1990.
Source: RT
www.sports24ghana.com