The Turkish Interior Ministry has launched an investigation into a mass brawl between fans of Besiktas and Atiker Konyaspor during the teams' Super Cup match in the Black Sea city of Samsun on Sunday.
The two groups of fans stormed the pitch at the end of the game, in which domestic cup winners Konyaspor claimed a late 2-1 victory over league champions Besitkas.
In footage of the clashes, fans can be seen storming the pitch and hurling chairs and other objects. Flares and a knife were also reportedly thrown and the stadium's security netting was ripped down.
The clashes had a distinctly political undertone, with supporters of Konyaspor – the main club from the central Anatolian province of Konya, a conservative heartland – chanting slogans accusing Besiktas fans of links to left-wing separatist group the Kurdistan Workers' Party (PKK), which is banned in Turkey as a terrorist organization.
Fans of Istanbul club Besiktas include a leftist element, and responded during Sunday's game by mocking Konyaspor fans with a song popular among secular Turks.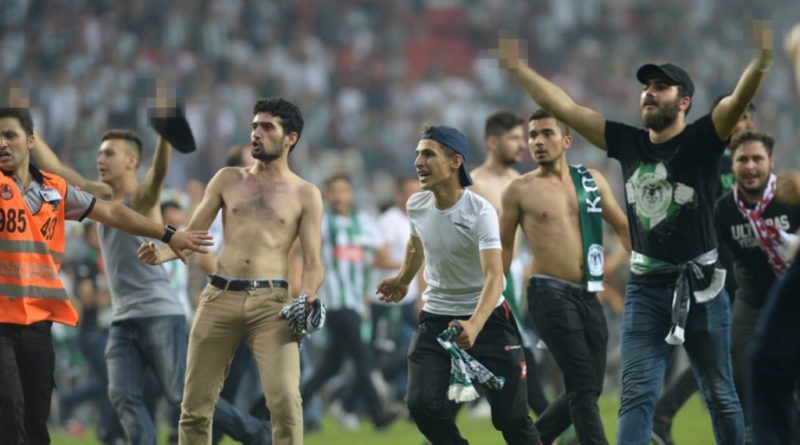 The Interior Ministry has confirmed it is investigating the unsavoury scenes, and said it would ensure that security is stepped up at matches, Reuters reports.
Besiktas and Konyaspor are also under review by the Turkish Football Federation and face possible disciplinary action, according to the Hurriyet newspaper.
Source: RT