A self-admittedly stronger Shaunae Miller-Uibo has drawn plenty confidence from an unbeaten season, which has seen the Bahamian rule both the 200 and 400m distances.
At the IAAF Diamond League in Birmingham on Saturday, Miller-Uibo clocked 22.15, a meeting record, to triumph over Britain's Dina Asher-Smith and Dutch sprinter Dafne Schippers.
The win was the athlete's fifth in the event this season, clocking a season best 22.06 at the Shanghai Diamond League.
The athlete has been equally unbeatable over twice the distance, getting wins in Eugene, Hungary and Monaco, with a personal best of 48.97. Miller-Uibo also notched another win in the rarely contested 300m, which was run in February at the Millrose Games.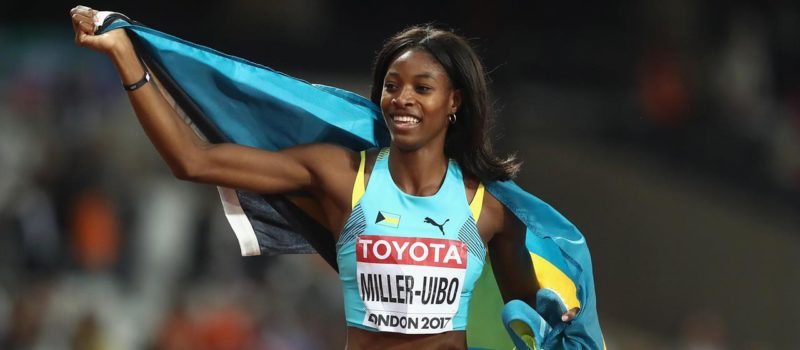 In a season without any major meets, Miller-Uibo has credited an increase in strength with the impressive form.
"We definitely stepped up a lot of things, especially the base training," Miller-Uibo told Nuffin' Long Athletics.
"We put in a lot of distance. I got a whole lot stronger this year and I'm pleased with that. During practice time you want to hold coach and strangle him a little bit but he altered the plan and things went well," she added.
"To be undefeated in both the 200m and the 400m it's a really good feeling, obviously going into next year, I'm happy with how the season went."
Source: Kwesi Mugisa
www.sports24ghana.com