By James K. Attaglo Wilson| info@sports24ghana.com
Battle hardened Jordan Gill has said that he's ready to prove his hype as he mount the ring to challenge Ryan Doyle for the Commonwealth featherweight title at the Copper Box Arena tomorrow.
According to Jordan Gill [21-0] he's been waiting for long and that a win over Doyle will certainly set a good 2019:
"I've been waiting for a big fight like this for the past two years, it's a big test and a chance to win my first major title.
"I'm in boxing to be involved in the big fights and take on the best. This is a golden opportunity for me and I'm going to make it count," said the Cambridgeshire born boxer.
"I had 18 months out of the ring where I was training non-stop, but I didn't get a fight. I've made the move to Dave Coldwell and I've rebuilt for a year. I've had five fights, five wins and a British title eliminator and now thankfully I've got a big shot at the Commonwealth title against a very tough fighter in Ryan Doyle.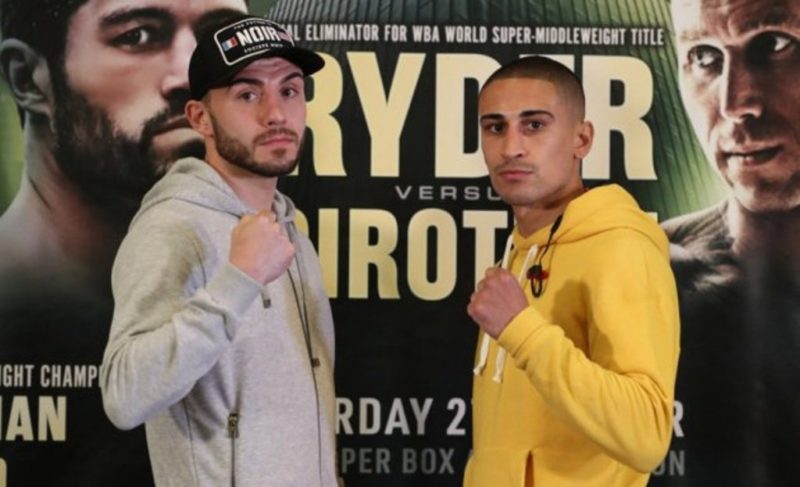 "As a fighter all you want is the opportunity to be involved in big fights and I've got that opportunity now, it's down to me to deliver on the night. If I'm not ready now then I'll never be," he added.
Meanwhile, Ryan 'Ruthless' Doyle has also thrown a word of cautioning to Jordan Gill saying that he's ready to face anything 'The Thrill' brings into the ring on the night.
"I'm not sure whether it's going to be a boxing match or a slugfest, but I've prepared myself to the best of my abilities.
"I'm expecting a hard fight, I'm expecting a hard 12 rounds and we'll just see what happens. I'm good at adapting when I'm in there so I'll be adapting to anything he comes at me with.
"He's a good fighter, he does everything well. He's got a good jab, he's fit and he's strong, he's good in every department and I think he's getting better as well. It's a big step up and I'm going to prove the hype is real," the Manchester born adds.
www.sports24ghana.com