Cristiano Ronaldo, one of the world's best players, is leaving Real Madrid, the reigning European champion, for the Italian giant Juventus.
Real will be desperate to fill the Ronaldo-shaped hole at Santiago Bernabéu with a striker who can match the Portuguese goal-scorer for skill on the pitch and star power off it.
Here are six players Real may want to replace Ronaldo.
Neymar
Real loves a star, and Neymar loves being a star. The Brazilian forward joined Paris Saint-Germain from Real's archrival, Barcelona, only last summer for a fee of €222 million ($262 million), making him the world's most expensive player. He won the league with PSG but could not keep the French side from losing to Real, the eventual champion, in the Champions League's Round of 16. There have long been whispers that Neymar is keen on Real (and they on him) and that a transfer from Paris to Madrid would be far easier to negotiate than from Barcelona.
This summer's World Cup has seen the best and worst of Neymar with flashes of brilliance followed by moments of ridiculous play-acting, but the fact remains that he is one of the best players in the world. PSG won't be keen to sell, but when Real want someone, it often gets him, and Neymar would be a worthy Ronaldo replacement.
Eden Hazard
The Belgium captain has a World Cup semifinal to worry about, but when he has finished his duty with his country, he'll have a moment to consider his club future. At 27, Hazard is in his prime and has put in dazzling displays during Belgium's impressive World Cup run.
Spanish newspaper AS has claimed Hazard is "Plan C" for Real — after the PSG pair of Neymar and Kylian Mbappé — which the Chelsea forward may not appreciate. Still, Hazard has given Chelsea good service, including winning two Premier League titles, and has yet to sign a new contract. With Chelsea set to appoint its latest new manager, Hazard may feel he has achieved all he can with the London club.
Kylian Mbappé
The 19-year-old Mbappé already has a big-money move to his name, with PSG having paid Monaco €180 million ($213m) for him. A Real Madrid fan who grew up with posters of Ronaldo on his wall, Mbappé has enjoyed an impressive debut World Cup that has taken France to the semifinals.
Equipped with frightening pace and skill, he has everything to one day eclipse Ronaldo as a great of the game. But while Real would surely love having him in its ranks, PSG will be desperate to hold on to one of its most prized assets. And Mbappé, who rejected a move to Real at age 14 to continue his development in France, should be sensible enough to know his chance will come again.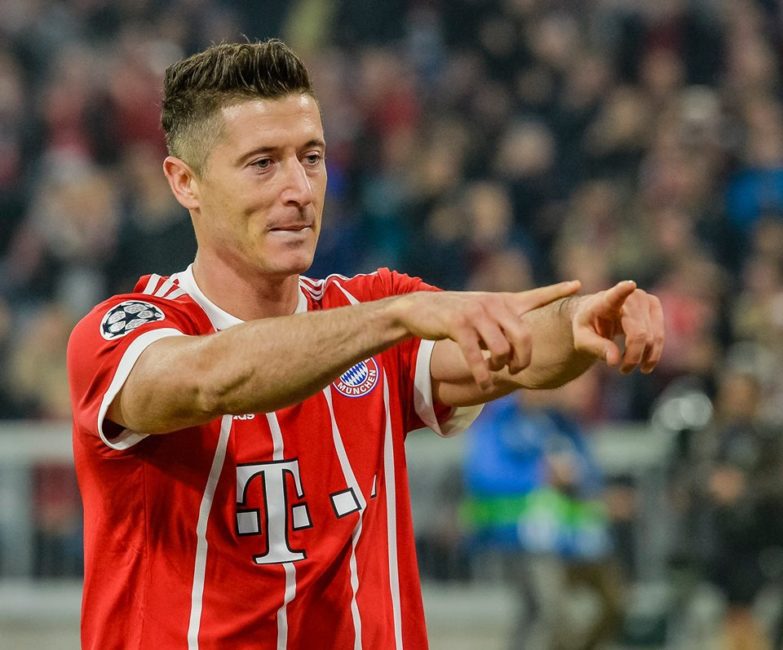 Robert Lewandowski
The Bayern Munich front man looked to be heading out of Bavaria when his agent claimed he wanted a "new challenge." Despite a disappointing World Cup with Poland, Lewandowski has consistently been one of Europe's most lethal strikers, with 180 Bundesliga goals to his name and 45 in the Champions League.
Even at 29, Lewandowski would be a solid signing for Real and someone guaranteed to get goals. But even though he was linked with a number of top clubs, a move has failed to materialize, and Lewandowski now looks set to stay at Bayern. Real could still come calling but will be conscious of needing to replace Ronaldo's off-field marketing appeal as well as his on-field talent. Lewandowski probably isn't that player.
Paulo Dybala
For now, he is Ronaldo's new teammate at Juventus, but the Argentine attacker could find himself squeezed out. A creative player and skillful dribbler, Dybala knows where the goal is and has found it more than 50 times in Serie A for Juventus.
After splashing out on Ronaldo, the Italian champions will have an eye on Financial Fair Play rules and be looking at ways to balance the books. Dybala is a popular player, but with fellow Argentine Gonzalo Higuaín also competing with Ronaldo for attacking places, it's possible Juventus will look to cash in on the 24-year-old. However, Real will be conscious of giving its notoriously demanding fans a player they consider worthy of filling Ronaldo's boots. After hardly playing for Argentina at the World Cup, despite the team's poor showing, Dybala might not be enough.
Harry Kane
The England striker is set to captain his country in a World Cup semifinal and leads the race for the World Cup golden boot. Having scored 30 Premier League goals last season for club Tottenham Hotspur, and more than 20 goals in each of the three previous seasons, Kane has caught the attention of Real.
The Spanish giants have been linked with eye-watering bids for Kane several times, but this one looks like a non-starter. Kane, 24, signed a bumper new six-year contract with Spurs last month and seems happy to stay at his boyhood club. Spurs fans sing that Kane is "one of our own" after he came through the youth team, and even a world-record bid from Real would likely be rebuffed.
Source: Robert Kidd|| Forbes
www.sports24ghana.com