Serena Williams' backhand is not to be messed with. Nor is her conviction to help women.
When the tennis icon learned that one in four women experience domestic violence, and 99% of these women—that's right, 99%—lack the financial means to get out of their abusive situations, Williams knew she had to take action.
"Those numbers are insane. We need to change those stats," Williams told MAKERS in an exclusive interview. "We probably all know someone that has been affected or is affected by domestic violence."
That's why Williams teamed up with Allstate Foundation Purple Purse to battle the crippling issue of domestic abuse, and she's speaking out about how pay equity across all industries will help women gain the financial resources to escape an abusive environment and support themselves.
"Generally women aren't paid the amount the same as men—and it's wrong. It's downright wrong," says Williams. "It's time to make a change—it's time to stand up to say this isn't right, let's make a difference and let's make a change now."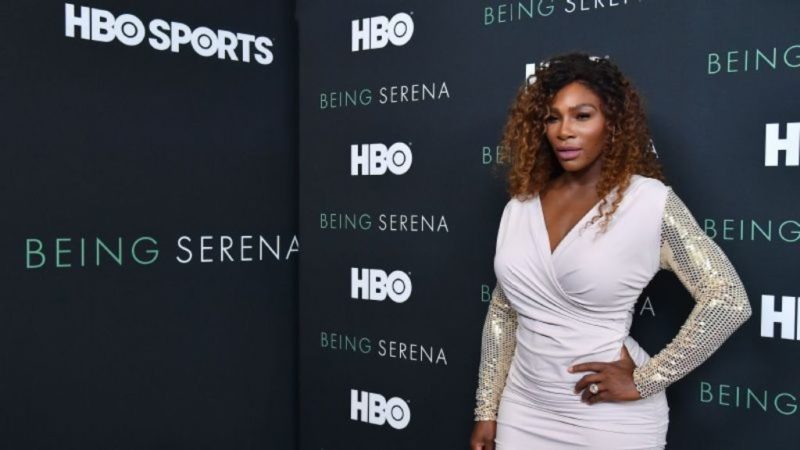 By launching a national street art campaign with Purple Purse, Williams hopes to draw more attention to the hidden issue of financial abuse that is inherently linked to domestic abuse.
Launched across six cities in the U.S., including New York City and Houston, these murals that depict hidden messages that can be seen through Instagram's Moon filter and are designed for women to share on social and to spark conversation around the issue.
"With social media, everyone has an opportunity to tell a story and make an impact," Williams says. "As the public becomes more comfortable talking about domestic violence and financial abuse, it will also become easier to spot the signs, help a victim or stand up to an abuser."
"I am proud to use my voice and influence to bring more awareness to financial abuse so people can get involved and make positive change in their communities," says Williams, who also created the Yetunde Price Resource Center alongside her sister Venus to combat community violence.
Williams, herself, stands in solidarity with those may be suffering in silence: "We have to inspire each other. I'm here to inspire you, and I know you're going to inspire me."
Source: Taylor Cromwell
www.sports24ghana.com