Double Olympic silver medalist Evgenia Medvedeva has parted ways with long-time coach Eteri Tutberidze and is moving Canada where she will work with figure skating coach Brian Orser.
Medvedeva confirmed the split with Tutberidze, who guided her to two world titles and multiple awards at junior level, on Monday.
"I will continue to compete for Russia and represent 'Sambo 70' school, but I will train with the Canadian coach Brian Orser," Medvedeva said, according to TASS.
"I'm taking this step to use new opportunities and acquire new training techniques to represent Russia at the highest level possible."
The 18-year-old skater also thanked her now former coach Tutberidze for the progress they made together and wished her the best of luck.
"I wish Eteri Tutberidze's team will develop and grow, and I want to thank her for the precious 11 years that we spent together."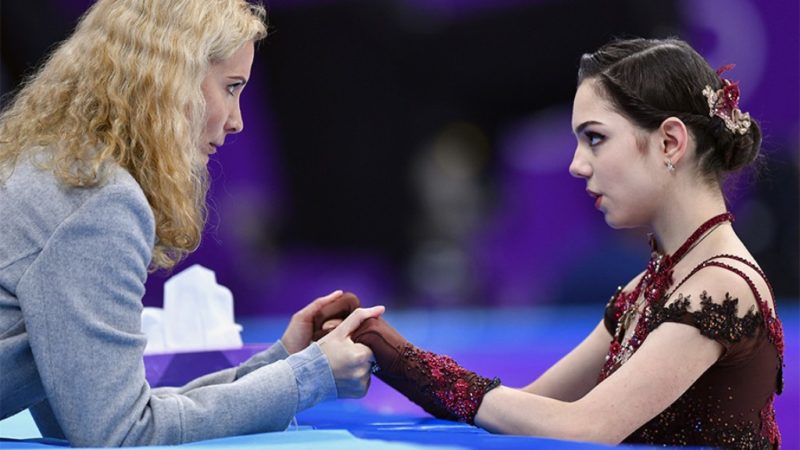 "She [Tutberidze] made an essential contribution to my development not only as an athlete, but as a person as well. I've learnt many lessons from her, and I will remember them for the rest of my life."
Medvedeva said that her decision to move to Canada was dictated by her strong desire to extend her sporting career.
"I will leave, and train in North America… I want to have a long-lasting sporting career, that's why I've decided to make such drastic changes in my life," she said.
Medvedeva was favorite to clinch the Olympic crown in PyeongChang but failed to win gold – most likely due to a leg injury, which she sustained in autumn, that hampered her preparations for the 2018 Games.
Medvedeva's two-year-long winning streak was ended at the pre-Olympic European championship in Moscow, where she was beaten by the first year senior Alina Zagitova who claimed her maiden European title. The same scenario repeated in South Korea, where the 15-year-old rising star took Olympic gold, surpassing Medvedeva by more than a point.
Source: RT
www.sports24ghana.com