Hollywood star Will Smith will perform the official song for this summer's Russia 2018 World Cup, linking up with US-born singer-songwriter Nicky Jam and Kosovar pop star Era Istrefi to make the track.
The song will be produced by American DJ Diplo, and is set to be released on Friday, according to Billboard magazine.
Smith, the singer of hits including '90s smash 'Gettin' Jiggy Wit It', hinted at the news on his Instagram account on Tuesday, posting a picture together with Nicky Jam and the caption: "One Life to Live. Live it Up. #WorldCup." The post has already amassed more than 500,000 likes.
'Men in Black' star Smith, 49, has enjoyed a successful acting and music career spanning more than three decades, during which he has racked up album sales of more than 9 million and earned two Oscar nominations.
He has recently focused primarily on his acting career, and the World Cup song signals a return to music more than 10 years after his last solo album, 'Lost and Found'.
American-born Nicky Jam is a star of the reggaeton genre, and is hugely popular in Latin America. He performs in Spanish or English, and a number of his tracks have garnered more than 1 billion views on YouTube.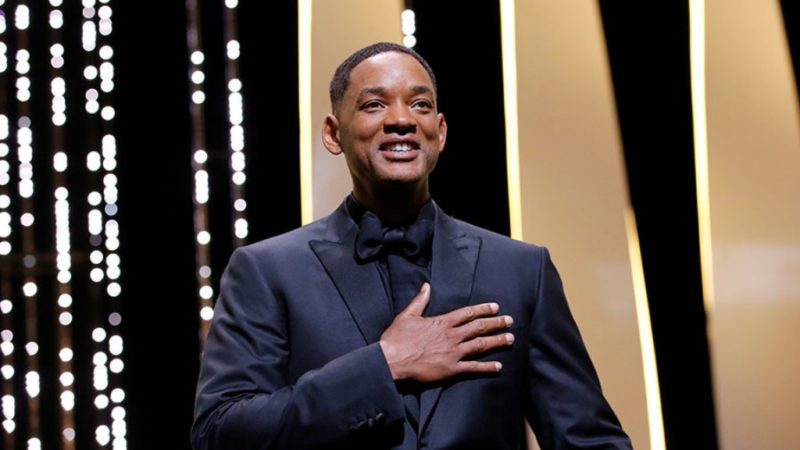 The star had also hinted at the World Cup collaboration earlier in the week, tweeting a picture with the caption "The best of everything is the process. Will Smith," written in Spanish.
Pop star Era Istrefi, 23, is the least known of the trio, but made a major breakthrough in 2016 with her song 'Bonbon', which has over 500 million YouTube views.
The video for the official World Cup song is believed to have been filmed over the weekend, according to Sky News, and Smith and Jam have been seen in Cartagena, Colombia, giving an indication of the setting.
Tradition dictates that the track will be performed at either the World Cup opening ceremony, which will be on June 14 before Russia and Saudi Arabia kick off the tournament at Moscow's Luzhniki Stadium, or at the closing ceremony ahead of the final at the same venue on July 15.
Last time round at Brazil 2014, rapper Pitbull teamed up with Jennifer Lopez for the official track, 'We Are One [Ole Ola]'.
At South Africa in 2010, Colombian star Shakira – wife of Spain international Gerard Pique – performed the official song, 'Waka Waka [This Time for Africa].'
The World Cup is being held in Russia for the first time this summer. Twelve stadiums in 11 host cities will hold games, with more than a million fans expected to arrive in Russia to support the 32 participating teams.
Source: RT
Follow us on twitter @sports24gh|| Facebook – sports24gh|| Instagram – sports24gh
Email: sports24ghana@gmail.com|| info@sports24ghana.com
www.sports24ghana.com