Russia's 'Boxing Day' extravaganza set a new Guinness world record at the weekend when 3,000 people took part in a training session on Red Square.
The event was part of a day of boxing-related events in Moscow and across Russia.
The festival of boxing began on Saturday with flowers being laid at the Tomb of the Unknown Soldier, with the heads of the Russian Boxing Federation and International Boxing Association (AIBA) taking part in the ceremony along with current and former fighters.
Large-scale training classes were later held, with two-time Olympic boxing champions Olga Saitova and Alexei Tischenko teaching 3,000 boxing fans gathered in Red Square, TASS reports.
Retired world boxing champions Nikolai Valuev and Natalia Rogozina were on hand to verify the mass training exercise for the Guinness World Records.
The effort beat the previous record for the number of participants in a boxing class, set in Moscow in 2015 when superstar Floyd Mayweather Jr. led a session with 791 amateur boxers.
Russian President Vladimir Putin also sent a message congratulating participants in this year's event, praising them for helping to "promote physical fitness and the importance of maintaining a healthy and active lifestyle."
Similar training drills were held across Russia, and made way for an evening of professional bouts on Red Square called by legendary American ring-announcer Michael Buffer.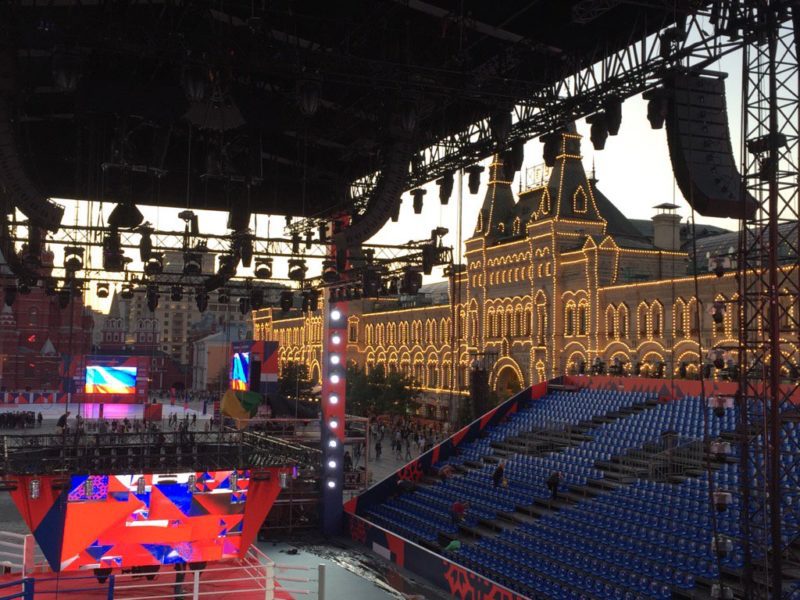 Former WBA super-middleweight champion Fedor Chudinov took on Argentinian Jonathan Barbadillo, with the Russian winning with a second-round technical knockout
The headline bout saw Russia's Misha Aloyan defeat Nicaragua's Ian Marvin Solano by unanimous decision to win the 'silver' WBC super flyweight world championship in just his second professional fight.
Aloyan knocked Solano down in the eighth round, but was forced to go the distance before claiming a unanimous points win.
Boxing Day will be held in Russia every year on July 22, and the secretary general of the Russian Boxing Federation, Umar Kremlev, told journalists that the 2018 festival will also take place on Red Square.
AIBA president Wu Ching-kuo also confirmed the initiative to hold International Boxing Day annually on July 22.
Source: RT