Former world number one Karolina Pliskova utilized her big serve to full effect to ease to a 6-4 6-4 victory over home favorite and U.S. Open champion Naomi Osaka in the Pan Pacific Open final in Tokyo on Sunday.
Osaka, supremely confident and in top form coming into the contest on the back of 10 consecutive wins, appeared uncertain throughout the match as her Czech opponent broke serve once in each set to triumph in 64 minutes.
Prior to the final, Pliskova had spent 419 minutes on court, more than any other player and almost twice as long as Osaka, but the Japanese player soon wilted and was unable to match the brilliance that secured her a first Grand Slam title.
Pliskova, meanwhile, was more than happy to take advantage of Osaka's sloppiness, converting both her break point opportunities and reeling off the last 11 points to secure a second WTA title of the campaign.
"It was important for me to play just two sets and not go to a third one. I needed a match like this," the 26-year-old world number eight told reporters.
"Also confidence gets higher and higher with every match that you win and I won a lot of tough matches here, a lot of tough sets against tough opponents, so I'm proud of this."
The usually aggressive Pliskova said she had adjusted her game plan based on her previous two meetings with world number seven Osaka, which the pair had split.
"I didn't want to try to overpower her because I think she just has more power than me. So I just wanted to be patient and wait for my chances," Pliskova added after capturing her 11th career WTA title without offering up a single break point.
"I was just trying to serve well, to mix the speed also a little bit, to play lots to her backhand," she added. "She was missing quite a lot today so it was working, so I didn't change anything."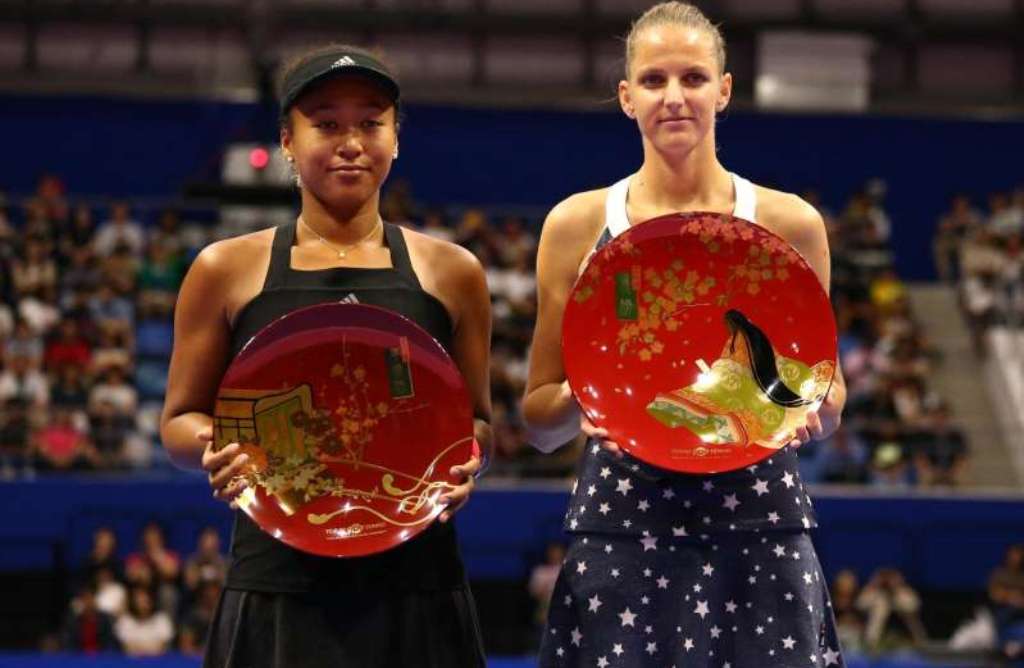 SO TIRED
Osaka's defeat was her second in the tournament final, having also been runner-up in 2016, as the 20-year-old seemed to finally succumb to the after-effects of her emotional U.S. Open triumph earlier this month.
"I have literally never been so tired in my entire life," she told reporters. "I haven't really had much time to rest, so I feel tired right now."
When asked to explain her lackluster performance, Osaka replied: "If I know I would have fixed it. As I am feeling very tired today, maybe I wasn't doing the little things well."
She can still, however, take heart from her recent run of form as she looks to finish the year on a strong note.
"To play the final of the U.S. Open and then to come here, I think I did pretty well," Osaka said.
"So if there is anything I can take from this it is that I am proud of myself."
In clinching the title, Pliskova took a big step towards securing her spot at the season-ending WTA Finals in Singapore, the victory putting her just ahead of Kiki Bertens for the eighth and final berth in next month's field.
Source: Jack Tarrant and Chris Gallagher| Reuters
www.sports24ghana.com