The Nevada Athletic Commission might as well be a for-profit business, and not a state regulatory body, given the message it sent Wednesday when it approved a request for Floyd Mayweather and Conor McGregor to wear eight-ounce gloves for their Aug. 26 boxing match at T-Mobile Arena in Las Vegas.
The commission voted 5-0 to carve out a one-fight exception to a 2006 regulation it passed that requires fighters in bouts at 148 pounds or more to wear 10-ounce gloves. Fighters in bouts at 147 or under wear eight-ounce gloves.
Mayweather, the 49-0 boxer who has won world championships in five weight classes in a career that began in 1996, had first come up with the idea of wearing eight-ounce gloves on Twitter last week. McGregor, the UFC lightweight champion who normally fights with four-ounce gloves, quickly agreed.
The commission often pays lip service to its duty to protect the health and safety of the fighters, but looked ridiculous in changing the rules designed to do just that because of the significant amount of money the bout will generate.
It's also why a match between a 49-0 boxer and a pro debut boxer was approved.
It is unlikely – even extremely unlikely – that either McGregor or Mayweather will suffer serious head trauma in the bout. While McGregor has no pro boxing experience, he is one of the best mixed martial artists, not just active but of all time, and he knows his way around the ring.
But the regulations were put into place for a reason, and this ruling simply creates liability should a tragedy occur.
Skip Avansino, its longest-serving commissioner, noted that in 2006 when the new glove-size rule was enacted, the commission said a study should be conducted to determine if there is evidence whether glove-size in and of itself is a significant safety factor.
Not shockingly, that study wasn't done. It will be now, though. Eleven years after the fact and only seconds after members made themselves look like fools by essentially turning over regulation of the event to Mayweather Promotions and the UFC with a unanimous vote to permit eight-ounce gloves, they promised the study will be conducted after the fight.
Well isn't that great for the health and safety of the fighters. I'm sure boxers and mixed martial artists everywhere are thankful to the commission for its care and concern.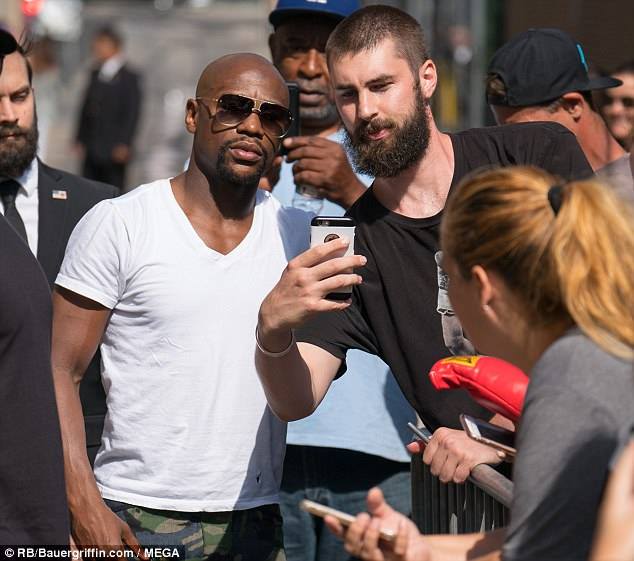 Chairman Anthony Marnell scolded representatives of Mayweather and McGregor for forgetting to include a proposal for the boxers to wear eight-ounce gloves instead of 10-ounce when the commission originally approved the event.
"My biggest concern about this consideration or this request that is being made is that I do not like the Nevada State Athletic Commission being used as a pawn in a social media bout between these two," Marnell said. "That part of this request, it pisses me off, I'll be really, really honest with you. I respect the fact that you missed this and you admitted that in your testimony that you may have missed this subject when you guys put this bout agreement together.
"But this body is not the subject of two fighters who want to go back and forth like these two have at each other to create social media stir and another controversy for attention to sell tickets [and] to sell DirecTV. However, in saying that, I would like to put that aside and I would just caution going forward that this body, this forum, not be used for that again."
That comment is laughable on so many levels, but particularly given that the fight itself was made via social media. This isn't something the promoters dreamed up; McGregor floated the idea on social media and fans did it from there. It was made because of demand on social media, and to suggest that the commission is offended by a request to wear smaller gloves for a fight that began via social media is simply ludicrous.
The commission was going to do whatever it took to get this bout. That's the bottom line. It wanted the money that will flow from this event. Much of the money will support Nevada tourism and boost the economy, and that's a good thing. And now that the commission is self-funding, this event will put it on solid ground.
But it's time for those five commissioners to stop with the sanctimonious talk about wanting to protect fighters. If they do care about that, it's way down the list.
The five commissioners – Marnell, Avansino, Dr. Daniel Carpenter, Staci Alonso and Sandra Morgan – proved that beyond doubt by thumbing their collective noses at their own rules.
Source: Kevin lole| Yahoo