This summer's highly anticipated boxing match between Floyd Mayweather and Conor McGregor is just over three weeks away.
But in the meantime, it sounds like McGregor versus Paulie Malignaggi is a heck of a rivalry.
A former two-weight boxing champion, now retired, Malignaggi is currently in Las Vegas as one of McGregor's primary sparring partners. The two have shared the ring twice, and Malignaggi already has noticed a difference.
Though he wouldn't go into specifics, Malignaggi said he clearly noticed several improvements from their prior session.
"I think the intensity Conor's reaching is starting to show in the hard work he's put into camp," Malignaggi told ESPN. "I think he's getting better and better. I really felt improvements from two weeks ago to now … I do see a guy who is implementing more and more of what they want to do in their game plan."
Malignaggi said he intends to remain in the desert through the Aug. 26 fight date.
The latest session, on Tuesday, featured 12 rounds of action. According to Malignaggi, who is from Brooklyn, sparring hasn't exactly been friendly work.
"Lot of violence," Malignaggi said. "I went in there to prove a point. I didn't like the fact I had to fly across the country on Monday, and they have me scheduled for 12 [rounds] on Tuesday. I thought it was a little bit of a setup.
"Usually all sparring is private. I show up at the UFC headquarters and [former owner, Lorenzo] Fertitta is there. [UFC president] Dana White is there. So, I'm thinking these guys are thinking they'll catch me right off the flight, set me up for him to look good in front of his audience. I didn't like that. I kind of went in with a chip on my shoulder."
Now, Malignaggi pointed out that any time you take two world champions — McGregor is also a two-weight champion in the UFC — and put them in the same ring, fierce competition is to be expected.
McGregor's camp has utilized veteran boxing referee Joe Cortez to officiate sparring, and Malignaggi confirmed Cortez's recent comments regarding the rough nature of the sessions.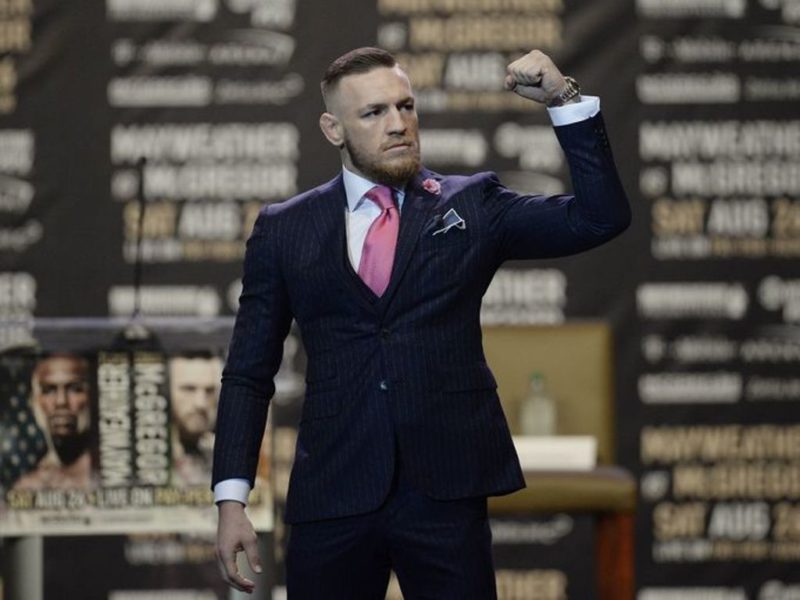 "Conor wants his presence to be felt. He's coming to win, right?" Malignaggi said. "He wants you to know you're in a fight. He doesn't want you to think it's a picnic. So, any time he's in the ring, he's trying to make it as rough as possible — be it roughhouse tactics, be it trying to land hard shots.
"There was a pushdown yesterday. Conor on the inside, he can get a little rough. He shoved me down, you know, but no knockdowns. Obviously, 12 rounds, you're gonna see there's a mark on my face. Very, very hard work for both of us. I was starting to get in a groove in the middle rounds, starting to land some good shots. Conor really came on strong in the end. It was back and forth."
Because of the competitive nature of their arrangement, Malignaggi said the two haven't become close yet, as some might expect "teammates" would ahead of a fight.
"We're like, I think the gist from Conor is we're like 'frenemies.' I think somewhere in the middle," he said.
"I don't think we're going to be best friends any time soon, but there was a lot more mutual respect after that kind of work last night," Malignaggi said. "It was a lot more intense than the first one."
Source: Brett Okamoto| ESPN