Sergio Ramos has sensationally trolled Liverpool FC after complaints from fans alleging the defender intentionally injured Mo Salah and caused goalkeeper Loris Karius to suffer a concussion.
The Real Madrid captain hit out at the claims, saying Salah grabbed his arm first and sarcastically commenting that he is waiting for Liverpool's Brazilian playmaker Roberto Firmino to hold him responsible for catching a cold because "a drop of my sweat landed on him."
The Spain defender told AS English: "Bloody hell, they've given this a lot of attention, the Salah thing … I didn't want to speak because everything is magnified. I see the play well, he grabs my arm first and I fell to the other side, the injury happened to the other arm and they said that I gave him a judo hold.
"After the goalkeeper said that I dazed him with a clash. I am only missing Firmino saying that he got a cold because a drop of my sweat landed on him."
Raging Reds fans accused Ramos of deliberately injuring Salah when the two tussled for the ball during the UEFA Champions League final in Kiev. The Egyptian forward was substituted with ligament damage and Liverpool went on to lose 3-1.
It later emerged that Karius, who gifted Madrid two goals through heavy blunders, suffered a concussion during the match, supposedly caused by a challenge with Ramos. It has been suggested the injury led to his mistakes in the match.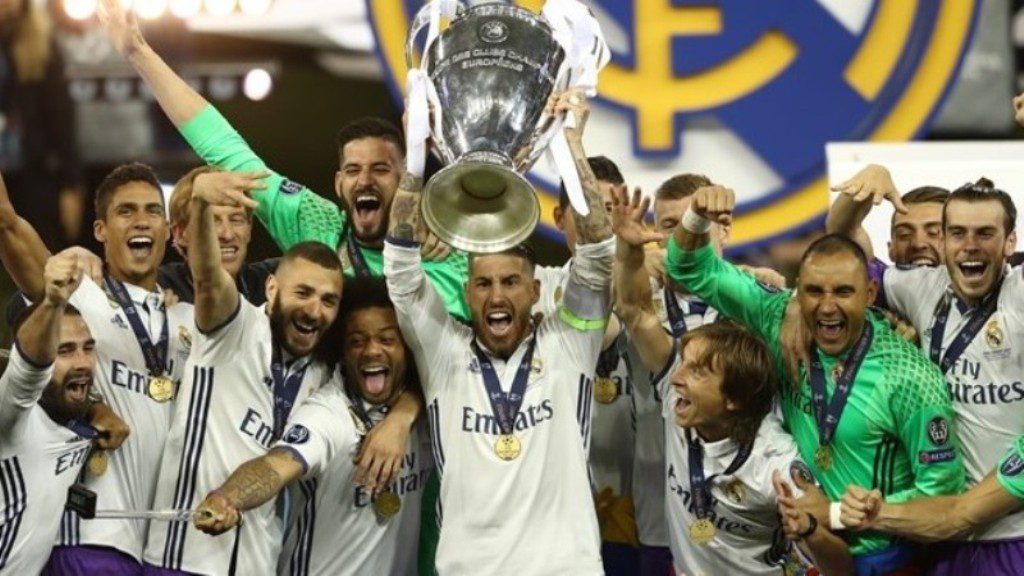 Ramos the revealed he had spoken to Salah following the injury which cast doubts over his chances of playing for Egypt at this summer's World Cup in Russia. Egypt's first game is against the host nation in Group A on June 19 in St. Petersburg.
"I spoke with Salah through messages he was quite good. He could have played if he got an injection for the second half, I have done it sometimes but when Ramos does something like this, it sticks a little bit more.
"I don't know if it's because you're at Madrid for so long and win for so long that people look at it a different way."
Ramos went on to lift the trophy for Madrid, the club's third successive European title and 13th in total. After the match, some Liverpool fans went as far to create a petition titled "UEFA & FIFA should punish Sergio Ramos for intentionally hurting Mohamed Salah" gaining hundreds of thousands of signatures.
One fan even offered to fight Ramos in a charity boxing match, while Egyptian lawyer Bassem Wahba launched a staggering €1 billion FIFA lawsuit against him for inflicting "physical and psychological harm" to Salah and the Egyptian people.
Ramos is currently preparing to captain Spain at the Russia 2018 World Cup, where they face current European champions Portugal and Cristiano Ronaldo.
Source: RT
www.sports24ghana.com