Deontay Wilder, Tyson Fury and the rest of the heavyweight division hold no fear for Anthony Joshua after he came through torrid preparations to score a brutal knockout victory over Alexander Povetkin.
Joshua was wobbled with a left hook at the end of round one that left him with a bloodied nose but came through some heavy weather at Wembley to clinically floor Povetkin twice in round seven.
It marked a sixth successful world title defence for the IBF, WBA and WBO champion, improving his perfect professional record to 22 wins, with 21 knockouts after Joseph Parker lasted the 12-round distance in Cardiff last time out.
WBC king Deontay Wilder and Tyson Fury – the former undisputed champion, who was scathing in his assessment Joshua's weekend work – have December 1 confirmed as the date for their keenly anticipated showdown, with the prospect of Joshua taking on the victor in his next Wembley outing on April 13 next year.
Previous negotiations with Wilder's team hit the buffers and Joshua recognised Povetkin as a "banana skin" in his quest to become unified heavyweight division, particularly after he grappled flu symptoms in the build-up.
"I've been feeling mashed up for the whole training camp. I've been ill this past week," he said.
"I was thinking, 'if this guy catches me with a sweet shot…'. You know, when you feel like a heavy gust of wind can knock you over.
"In the car on the way here, you know when you're thinking [you want] 'one more sleep'. But I've been through this feeling a million times in training camp.
"That's why, when you see me in the ring I don't look hyped up. I do it a million times in training.
"I've got no worry in the ring any more. I'm calm, relaxed. I went in to fight Povetkin ill, no problem. Injuries? No problem.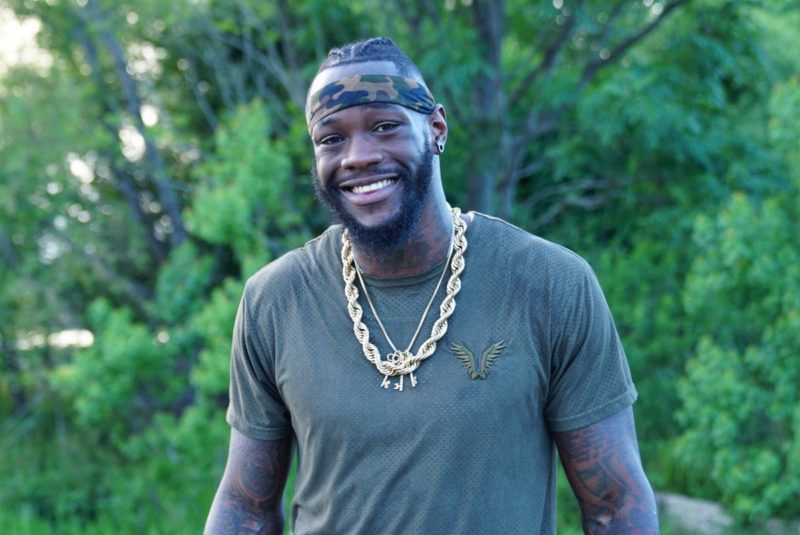 "I just went in there with no fear. The only fear I had was in myself – am I fit enough, am I strong enough at this present time, is my mind in the right place?
"I can really look forward in a positive way to the next camp because this camp was very, very hard."
Joshua's composure remained intact amid Povetkin's early success, even admitting the older, smaller challenger's punch power took him by surprise.
The 28-year-old acknowledged such experiences are part of him still learning on the job under the guidance of esteemed trainer Robert McCracken.
"I've not found that perfect style, but I've found a style that's working at the minute," he said, while accepting not being the finished article is part of the appeal of a Wilder showdown.
"Someone asked me, is it my vulnerability that makes things exciting? Yeah, for sure because I'm still learning but I'm good enough to get the outcome I want as well.
"I always think about that one punch. No one can beat me skill-for-skill, I don't think, but it's just that one punch. I'd hate for that to be the reason why I lose."
Given the tiresome nature of the speculation surrounding them both, the impression is Joshua would particularly loathe Wilder being the man to deliver that devastating blow, either next April or whenever their paths might cross.
"I can't be bothered anymore to be worried about Wilder, Wilder, Wilder, Wilder," he added.
"If he wants it, let's get it on. He's a good fighter, he's a good champion, he has stepped up. But to step up against me is down to him."
Source: Omnisport
www.sports24ghana.com