From Denise Lewis and Kelly Sotherton to Jessica Ennis-Hill and Katarina Johnson-Thompson, England has a fine recent tradition in the heptathlon and Niamh Emerson is ensuring the production line continues.
The Derby athlete is only 18 years old but she heads to the Gold Coast of Australia this month as the third-best heptathlete in the Commonwealth based on 2017 rankings.
Johnson-Thompson is the clear No.1 on paper and will be hoping to emulate the Commonwealth title-winning achievements of Louise Hazel (2010), Sotherton (2006) and Lewis (1994 and 1998).
But Emerson will be aiming to make a similar impact to Ennis-Hill at the Sheffield athlete's first Games. Back in 2006, Ennis-Hill won bronze aged 20 in Melbourne and Emerson, who turns 19 just a few days after her competition in Australia, will be hoping for a similar outcome.
The long trip Down Under should not faze the teenager. She has already competed in various corners of the world during her junior career such as the Commonwealth Youth Games in Samoa and IAAF World Under-18 Championships in Colombia – both in 2015.
In Samoa she won the high jump and took 400m hurdles bronze, whereas at the youth event in Colombia she again showed her multi-talented ability by placing 13th in the heptathlon.
Since then she has got even better. At the European Under-18 Championships in Tibilisi, Georgia, she won bronze in a contest won by Alina Shukh of the Ukraine, while at the European Under-20 Championships in Grosseto, Italy, last summer she enjoyed her best performance yet with fourth place in a tough competition which was again won by Shukh.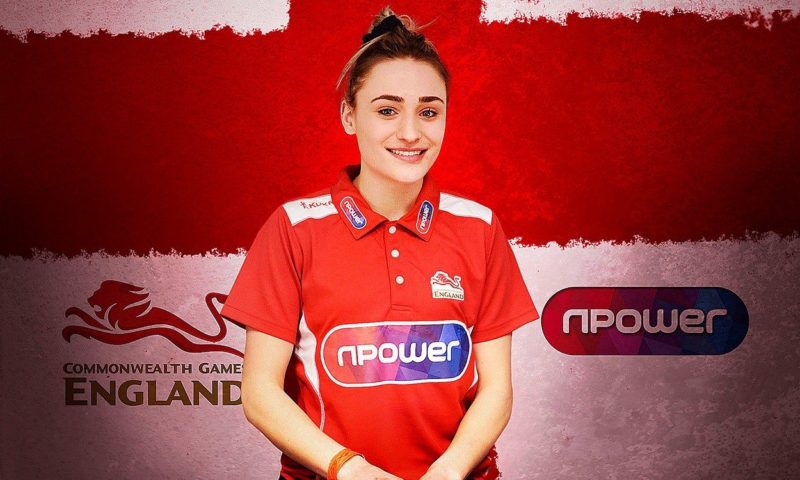 "My best performance so far was probably the European juniors last year," she says. "I didn't ever really expect to get a medal as the competition was so tough and I didn't expect to score over 6000 points. So it was a complete shock to finish in fourth with 6013.
"The standard of the event was stupidly high, so I was really pleased. I was aiming for 5900-something before the championships."
With a PB of 6013, Emerson sits No.3 on the UK all-time under-20 rankings behind Morgan Lake's 6148 and Johnson-Thompson's 6267. Does she also realise her mark places her No.3 on the Commonwealth rankings for 2017? "Yes, I did know that," she says, taking the statistic in her stride.
Emerson began athletics in middle-distance running and cross-country. Back in 2012 she placed just outside the top 100 of the English Schools Cross Country Championships and she was also knocked out of her heat in the 800m at the English Schools.
During the next two years she improved over the country and also on the track – finishing seventh in the English Schools 800m – and finishing fourth in the English Schools Combined Events.
But her multi-talent was beginning to emerge and she moved away from endurance running to focus increasingly on being a combined events athlete.
As a measure of how her throwing has improved, at the European Under-20 Championships last year she threw a 38.23m PB to boost her score. "The javelin was the key moment in the whole competition which ensured I did so well," she remembers.
In the shot put, she is also now receiving some advice from Shaun Pickering, a Commonwealth bronze medallist in the shot 20 years ago.
Despite her endurance background, though, Emerson says she doesn't really look forward to the final event of the heptathlon – the 800m. "It's nerve-wracking," she says, "as the final positions are decided and we're all pretty tired at that stage."
As for her favourite event? "It changes on depending on what's going well, but it's probably high jump and long jump most of the time," she says.
Source: Jason Henderson|| AW
www.sports24ghana.com