Neymar greeted fans in Shanghai on Monday as speculation mounted that the Brazil star could be set to quit Barcelona for Paris Saint-Germain for a world-record 222 million euros.
The 25-year-old striker is at the centre of an apparent tug of war between the two European giants in what would be the most expensive transfer fee in football history.
A training spat with new Barcelona signing Nelson Semedo during a pre-season tour in Miami ramped up chatter that Neymar could be about to swap Spain for the French capital.
Neymar, who has remained tight-lipped about the transfer rumours, posted a message for Chinese fans on Weibo, China's equivalent of Twitter, after arriving for a promotional visit.
"Ni Hao China! I'm Neymar Jr. and I've just arrived in China," he wrote on Monday.
"I'm in Shanghai at the moment. I would like to send a huge hug to all my Chinese fans, thank you very much for your support."
He posted messages in English and Chinese and asked for suggestions as to what he should do while in Shanghai, where he was scheduled to appear at an event for a fashion brand later on Monday.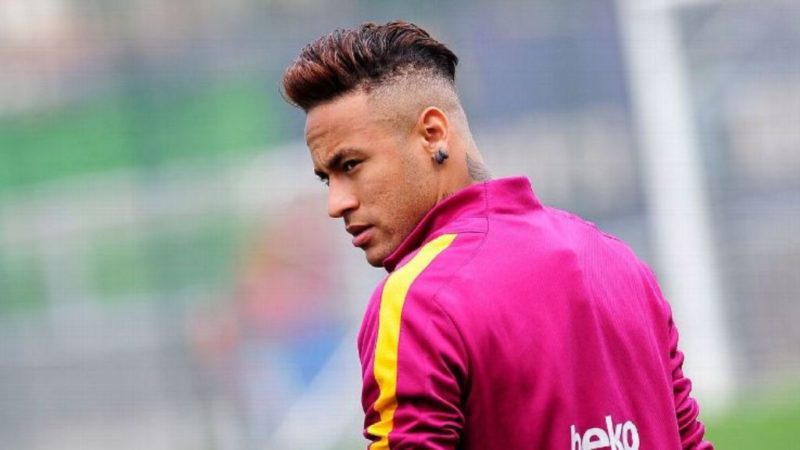 Separately, China's biggest online travel company Ctrip had said it was cancelling an event with Neymar on Monday in Shanghai because he and his advisers were "busy with transfer issues".
People close to the player subsequently told media there had never been an arrangement with the firm.
Even after the training-ground bust-up in the United States, after which Neymar appeared to storm off, his Barcelona team-mates said they wanted him to stay at the Camp Nou.
"Neymar and I, we are very close and I want him to stay and I know the situation," defender Gerard Pique told ESPN FC.
"Right now he doesn't know what to do and we are trying to help him — the ones (on the team) that are more close to him — to take the right decision."
PSG's pursuit of Neymar has angered some in Spain, where football league chief Javier Tebas says he will file a complaint with UEFA for financial fair play breaches by the French club.
Source: AFP