By El-Amisty Nobo| Follow Amisty on twitter @ElAmistyNobo
The U-16 side of the West Africa Football Academy [WAFA] left Accra, Ghana on Wednesday, August 02 to take part in the 2017 Next Generation tournament.
The annual Next Generation Trophy is a special tournament aimed at unearthing young football talents from across the world.
The three-day tournament will be played at the Red Bull Football and Ice Hockey Academy in Liefering, Austria.
In the 2016 edition, the junior soccer physicians [West Africa Football Academy] were drawn in Group D alongside RB Leipzig and Valencia CF, but WAFA will face Red Bull Brazil and Dinamo Zagreb [Group C] in this year's tournament.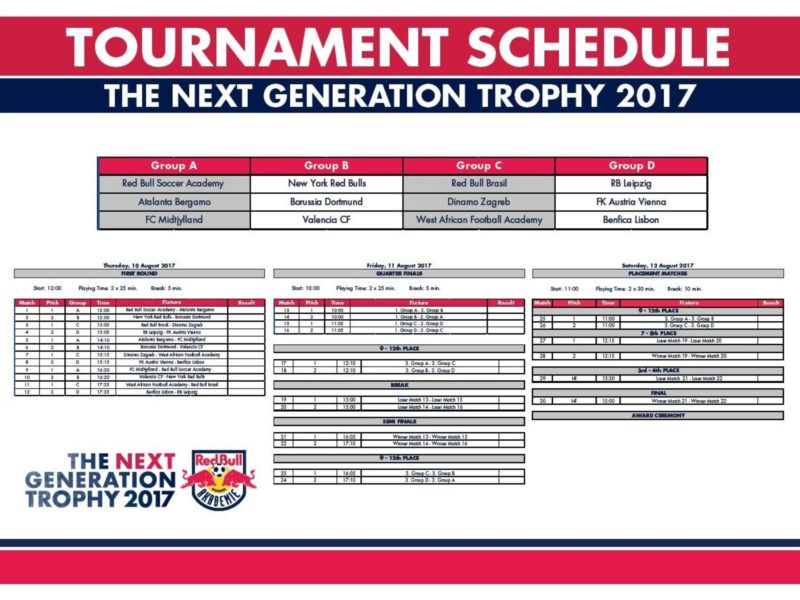 Tournament format:
The tournament involves three teams in each group in which the first two teams automatically qualifies to the quarterfinal stage. The allotted time for each game is fifty minutes – 25 minutes in each half.
Below is the full draw of the 2017 Next Generation Trophy:
Group A: Red Bull Soccer Academy, Atalanta Bergamo, FC Midtjyland
Group B: New York Red Bull, Borussia Dortmund, Valencia CF
Group C: Red Bull Brazil, Dinamo Zagreb, West Africa Football Academy
Group D: RB Leipzig, FK Austria Wien, Benfica Lisbon.
The tournament, which is in its eighth year, will start on Thursday, August 10 to 10 will witness twelve teams from nine nations.
www.sports24ghana.com