The NBA is investigating whether the Los Angeles Lakers tampered with All-Star forward Paul George while he was under contract with the Indiana Pacers.
The Pacers asked the league to open the probe.
"The Lakers have been cooperative and, at this point, no findings have been made," NBA spokesman Mike Bass said Sunday in a statement. "We have asked both teams to refrain from commenting while the investigation is ongoing."
There is no known timetable for the completion of the investigation being conducted by the New York law firm of Wachtell, Lipton, Rosen & Katz.
George is a four-time All-Star and Los Angeles native who was traded to the Oklahoma City Thunder this offseason. The Pacers traded him after George told them he planned to leave Indiana as a free agent next summer.
"As the NBA's statement made clear, we cannot comment about the specifics of any ongoing investigation," Lakers spokeswoman Alison Bogli sai. "We can confirm, however, that we are cooperating fully with the NBA in the hope of clearing our name as soon as possible."
There has been speculation for some time that George has wanted to join the Lakers. Under NBA rules, teams are not permitted to attempt to sway any player who is under contract with another team.
If the Lakers are found to have tampered, the NBA could issue any combination of fines, forfeiture of draft picks or suspensions of those who were deemed to be involved. Tampering, the league has said, can be either direct or indirect — and an interview that Lakers President Magic Johnson did earlier this year on ABC's "Jimmy Kimmel Live" did little to quell speculation about George's potential future in Los Angeles.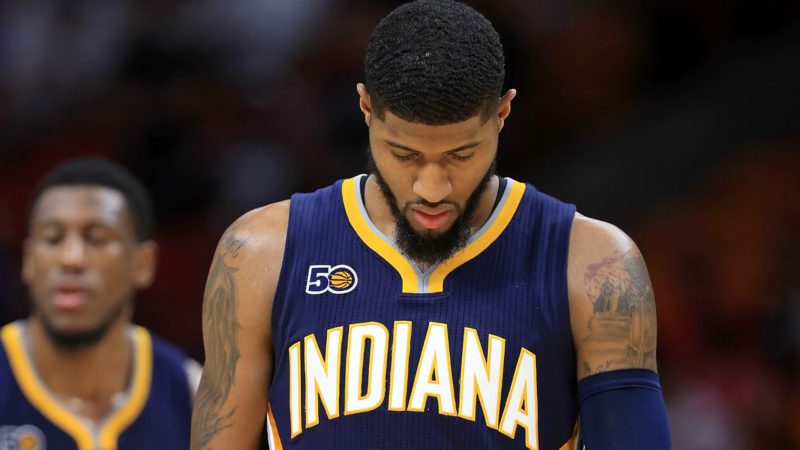 In that interview, Kimmel asked Johnson what constitutes tampering, and if he would be allowed to speak to George if they happened to cross paths.
"We're going to say hi because we know each other," Johnson said. "You just can't say, 'Hey, I want you come to the Lakers,' even though I'm going to be wink-winking. You know what that means, right?"
George will be a free agent in 2018.
He's coming off a season in which he averaged a career-best 23.7 points per game, and is joining a Thunder team that already has reigning NBA MVP Russell Westbrook.
"I've been wowed ever since we landed," George said last month after arriving in Oklahoma City. "I got a real welcoming, and this feels like home."
Source: AP