The Golden State Warriors defeated the Cleveland Cavaliers, 110-102, in Game 3 of the NBA Finals on Wednesday night to take a commanding 3-0 lead in the best-of-seven series.
The Warriors are now one win away from their second consecutive NBA championship and third in the past four years.
Kevin Durant scored a playoff career-high 43 points, including a long clinching 3-pointer, Stephen Curry ended a nightmarish night with five straight to give Golden State the lead for good in the fourth quarter.
Curry shot just 3 for 16 but he made a layup with the Warriors down one and followed with his only 3-pointer of the game for a four-point lead with a little more than two minutes remaining.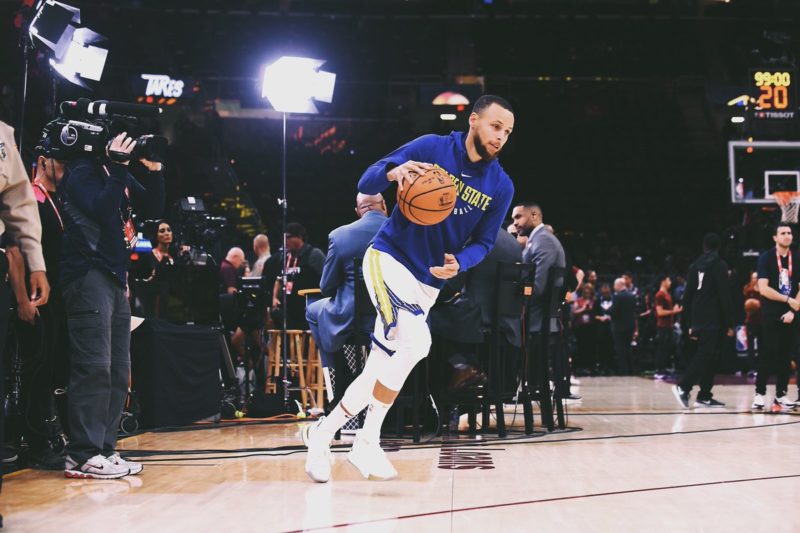 The Warriors have a 3-0 lead for the second straight year. They finished the Cavaliers off in five games in 2017.
LeBron James had 33 points, 11 assists and 10 rebounds, but his Cavaliers will have to become the first team to climb out of a 3-0 hole in the NBA Finals.
Source: AP
www.sports24ghana.com