Prominent British long-distance runner Mo Farah has parted ways with his long-time coach Alberto Salazar, but has claimed the split is not down to the latter's alleged links to doping.
In February, the Sunday Times published the leaked United States Anti-Doping Agency [USADA] report from March 2016 that allegedly stated Salazar used prohibited infusions to enhance his athletes' performance.
The report claimed that Mo Farah, along with other runners coached by Salazar, were given banned drugs normally prescribed for heart and muscle disorders. Salazar denied the allegations, and no charges were brought against him by USADA.
Farah denied that the split with Salazar was connected with doping allegations, insisting that his decision was due to his desire to move back to London from Oregon, where he was working with sponsor Nike.
"I'm not leaving the Nike Oregon Project and Alberto Salazar because of the doping allegations," Farah said in an interview with The Sun. "This situation has been going on for over two years, if I was going to leave because of that I would have done."
"I'm leaving [Salazar and the US] simply because my family and I are moving back to London," he said.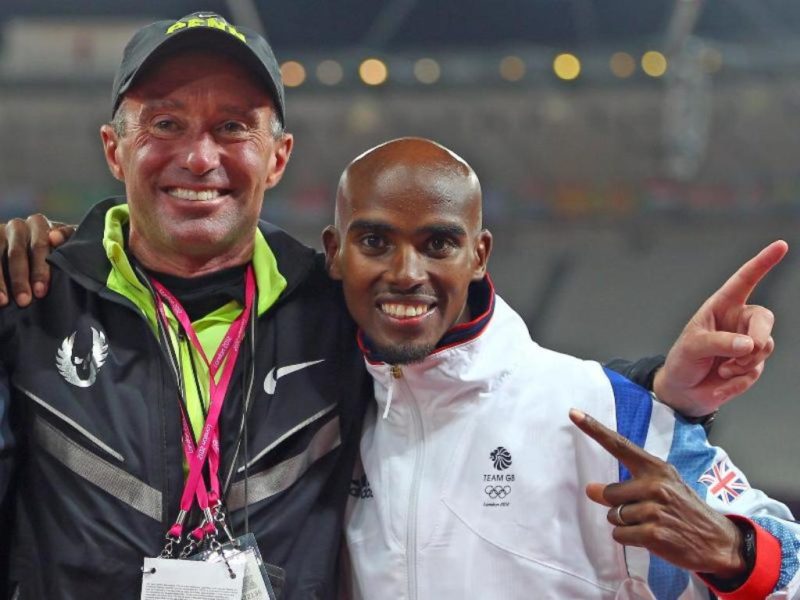 Farah began training with Salazar in 2011 and won his first world title the same year, dominating the men's 5,000m at the Daegu World Championships.
The 34-year-old retired from track athletics this year and is planning to embark on a road-running career, training in the UK with Gary Lough, the coach and husband of marathon world record holder Paula Radcliffe.
Salazar said in a statement that it was "an honour and privilege to work with Mo" and that Lough would be "a great choice for him",
Somalia-born Farah said he also wants to return to London to spend more time with his wife, Tania, and their four children, who reside in the UK. During his glittering career, Farah won four Olympic golds and six world championship titles, making him Britain's most decorated track athlete.
Source: RT