Michelle-Lee Ahye became the first female athlete from Trinidad and Tobago to win Commonwealth gold when she stormed to 100m victory.
But there was bitter disappointment for English hope Asha Philip as she finished a close fourth behind Jamaican duo Christiana Williams and Gayon Evans.
The winner was never in doubt as Ahye blasted away into a clear lead and held her form to clock 11.14 (+1.0) to beat Williams by seven hundredths of a second.
It made up for the anguish of four years earlier when Ahye had exited at the semi-final stage with injury at the Games in Glasgow.
For Philip, it is yet another frustrating fourth place following the same finishing position at the 2014 Commonwealth Games and World Indoors, plus the 2016 European Championships.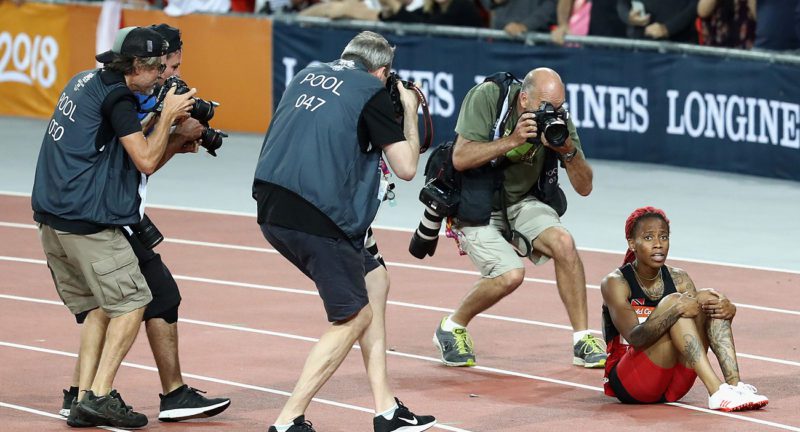 "That was shocking," said Philip. "I'm better than that."
Philip's 11.21 from her semi would have earned her a medal but she ran 11.28 in the final despite a favourable 1.0m/sec tailwind.
Philip's post-race reaction was in stark contrast to Ayhe as the 25-year beamed: "I hope the younger runners can see me as a role model."
She added: "I was just determined throughout the heats and kept to my plan. I think my family and country will be very proud. It means a lot to me to represent Trinidad and Tobago."
As for her future goals, she said: "My main focus is to stay healthy and get stronger."
Source: AW
www.sports24ghana.com