In boxing, it's said the truth will always find you in the ring. Until then, party on, I guess.
T-Mobile Arena was packed Friday afternoon, the estimated 13,500 fans here not to see Floyd Mayweather Jr. and mixed-martial artist Conor McGregor fight, but to watch them weigh in for their novelty boxing match the next day.
The overwhelming pro-McGregor crowd was in a joyous mood, either unaware or willfully disregarding the unsparing reality check their fighter will receive Saturday night. Many of the fans traveled here from Ireland, standing and breaking into song, their arms raised, some holding up the tricolor flag of their country, some pointing their index fingers toward the ceiling, some raising their plastic beer cups.
The fans roared when McGregor stepped on the stage and booed when Mayweather followed. They erupted in cheers when McGregor declared without any trace of irony, "I'm going to breeze through him. Trust me on that."
Mayweather weighed 149 ½ pounds and McGregor 153.
"Weight doesn't win fights," Mayweather said. "Fighting wins fights."
The crowd didn't like that line. More boos.
The irrepressible enthusiasm for McGregor here reminded me of an e-mail I received last month. Taking exception to my assertion that McGregor had no chance of winning, a reader wrote to me, "McGregor shocks the world like [Donald] Trump."
What the reader failed to realize was that McGregor had already shocked the world. He shocked the world by making the fight happen. That was no small miracle, a fighter with zero professional fights granted permission by the Nevada Athletic Commission to challenge the greatest boxer of this generation.
McGregor's loyal fans helped create this event by believing the Irishman could be competitive, by making clear there will be a sizable market for what many view as a farce. But they can't do any more than that.
This is boxing. This isn't politics, where fans could vote him into office over a more-qualified candidate. This isn't the recording industry, where they could buy his records and make him more respected than a superior musician.
"The fans can't fight for you," Mayweather said.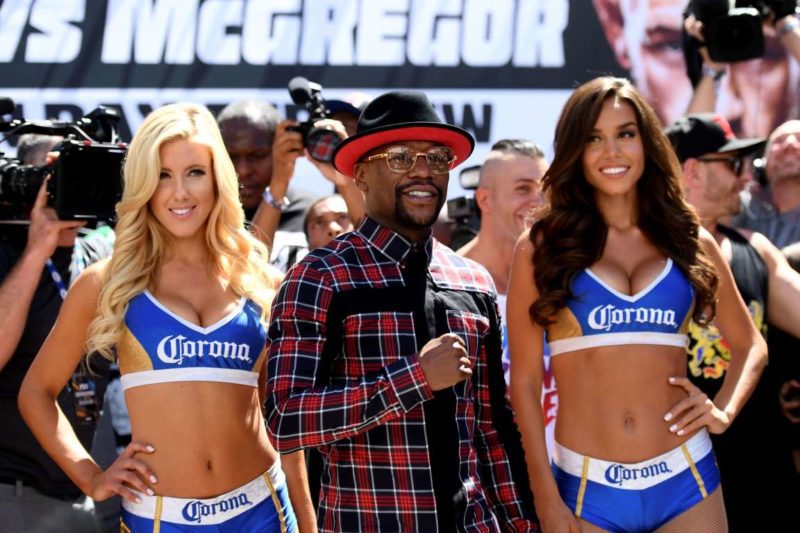 The public can shape reality only up to the opening bell. Once the bell rings, reality will be defined by Mayweather's hands.
The revelations will be problematic.
While this fight offered boxing a rare opportunity to expand its audience, the casual fans who pay $100 to watch the pay-per-view broadcast of the fight are unlikely to return to the sport, as their suspicions of boxing's ethical shortcomings will be confirmed when they see the outcome was basically predetermined.
That is a shame, as boxing's next pay-per-view extravaganza promises to showcase the best of the sport: the middleweight championship match between Canelo Alvarez and Gennady Golovkin. Alvarez-Golovkin will be a huge event for serious boxing fans, but its ability to attract a mainstream audience could be compromised.
There could also be problems for the Ultimate Fighting Championship, the mixed-martial arts organization that provided McGregor with a platform. Part of what UFC sells is a competitive integrity absent in boxing, where it's not unusual for top fighters to avoid each other. As MMA's central authority, UFC has the power to order its champions to take on the most dangerous possible challenger. Participating in an obvious sham like this will diminish UFC's credibility.
But boxing will move on. It always has and it always will. In another year, maybe in two or three, there will be another fight like this, a mismatch that inexplicably captures the imagination of the public. Again, the fans will be warned of a likely heist, and, again, the warnings will be disregarded, as they will once again determine the cost of the pay-per-view broadcast is a fair price for having their fantasies indulged.
Source: Dylan Hernandez| LA Times