By El-Amisty Nobo|| Follow Amisty on twitter @ElAmistyNobo
The Mayor of Accra [Mohammed Adjei-Sowah] has promised to institute and fully fund the maiden Armwrestling club in the Odododiodoo constituency located in the capital city of Ghana.
Honorable Adjei-Sowah made the pledge last week when the leadership of the Ghana Armwrestling Federation [GAF] paid a courtesy call at his office to formally inform him of Ghana's hosting right of the 2018 Africa Armwrestling Championship.
"I will form and fund an Armwrestling Club knowing there are African Champions in my constituency who belong to known clubs. I will be responsible for their training and equipment," Hon. Adjei-Sowah said.
Meanwhile, the Metropolitan Chief of Accra was elated to know that Team Ghana – The Golden Arms managed to win 22 medals in a single competition.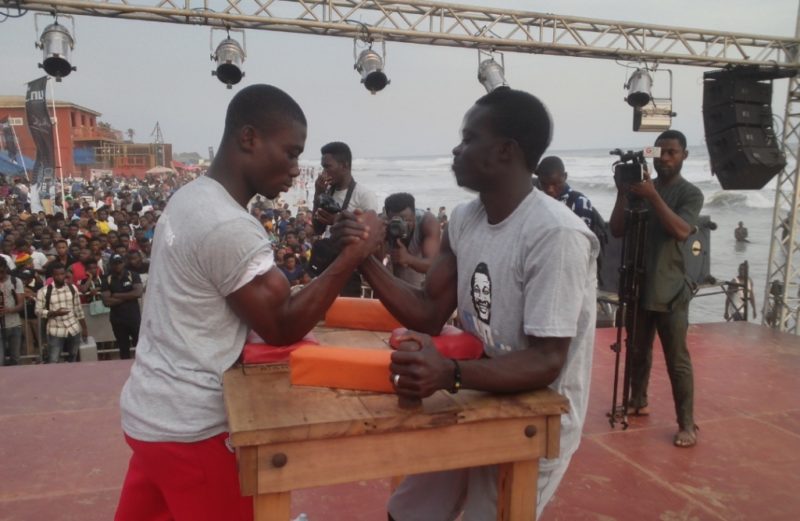 Honorable Adjei-Sowah added that his outfit will help champion the promotion and the development of the sport [Armwrestling].
He further urged corporate Ghana to invest in sports development and promotion especially the less funded disciplines.
The Ghana Armwrestling Federation will this week launch the hosting of the 9th Africa Armwrestling Championship in July, 2018 where about 15 Countries are expected to participate.
Follow us on twitter @sports24gh|| Facebook – sports24gh|| Instagram – sports24gh
Email: sports24ghana@gmail.com|| info@sports24ghana.com
www.sports24ghana.com