Pep Guardiola saluted his "incredible players" as Manchester City recovered from their midweek European blip in the Premier League on Saturday and Riyad Mahrez's first goals for the club spelled particularly forbidding news for the champions' rivals.
City roared to a 5-0 win at Cardiff City with a goal on his 300th appearance for Sergio Aguero, a best performance of the season from Ilkay Gundogan and another outstanding display by Bernardo Silva.
Yet perhaps most significant for the champions were the long-awaited maiden goals for their record signing Mahrez, who finally reaped the individual reward for his impressive performances with a fine second-half double from off the bench.
"It's important for him, I'm pretty sure," Guardiola, who replaced Aguero with Mahrez in the last half an hour, told the BBC.
"But Riyad is an incredibly talented player. I'm so satisfied with his behaviour, the way he's played and trained. We don't have any doubt about his quality."
There had been nothing greatly lacking in the 60 million-pound ($78.5 million) man's performances for City in his previous seven appearances this season except a confidence-boosting goal.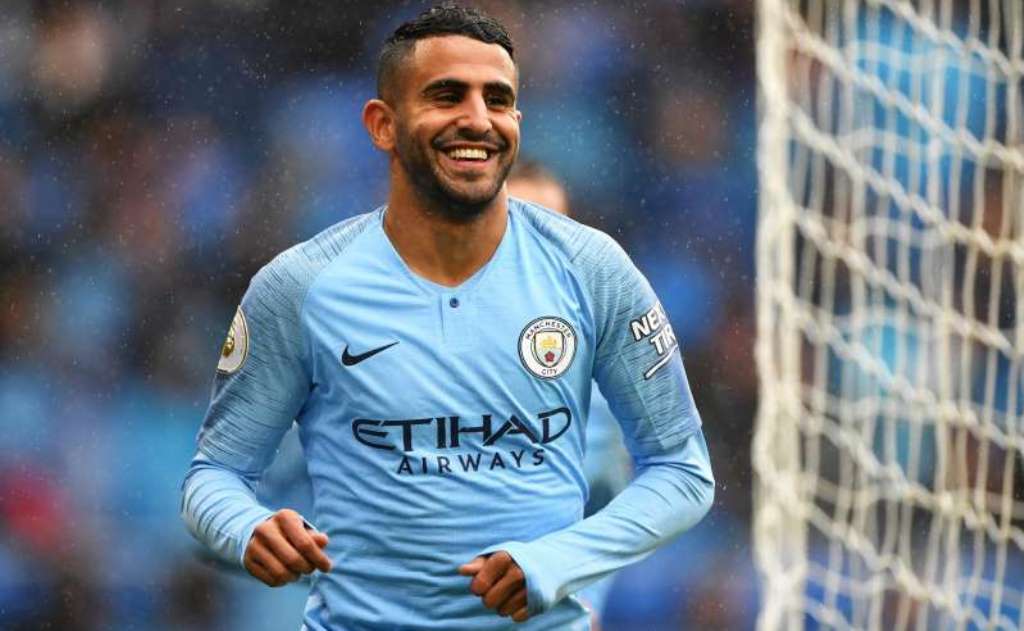 This was his first double since striking twice for Leicester City against Everton in December, 2015 but such is City's quality that Guardiola has no guarantees for any individual.
"He (Mahrez) knows he has to fight because he's in such a talented squad but I'm so calm when I can put in players like (Phil) Foden," said Guardiola, who has not yet played Mahrez for the entire 90 minutes in any match.
"They are incredible players because they've shown me that in the last 13, 14 months, every single day they are there."
It was a particularly stirring riposte from City after the almost inexplicably poor Champions League loss to Olympique Lyonnais at the Etihad on Wednesday.
Yet, typically, it was Aguero, on another landmark day for the 30-year-old, who calmed City by making the breakthrough after Cardiff, still winless in the league on their return to the top flight, had held the champions for half an hour.
"Of course, it was great that he signed so he could stay longer for us," said Guardiola, happy that the Argentine has just signed a contract extension that will keep him at City until at least 2021.
Source: Reuters
www.sports24ghana.com