Last month in Malaysia, Lucas Matthysse [39-5, 36 KOs] took a beating while fighting a comebacking Manny Pacquiao.
Matthysse, 35-years-old, went down three times before the contest was finally waved off in the seventh round. The big puncher from Argentina was making the first defense of the WBA "regular" welterweight title that he captured back in January.
Prior to the contest, Matthysse had left hints that he would potentially retire in defeat. It was his second knockout defeat in his last four fights.
On Wednesday night, Matthysse pulled the trigger and made a decision to walk away from the sport.
"Thanks to boxing for changing my life," Matthysse said,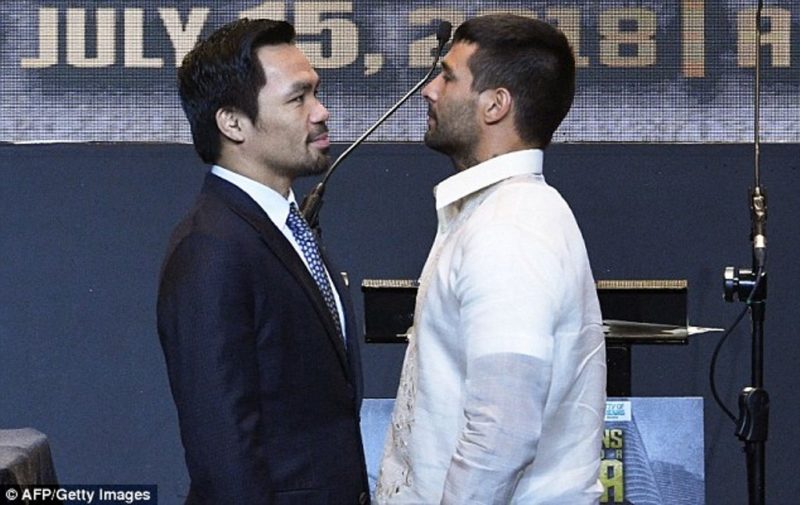 "I remember the Argentine national boxing team, where it was very hard but good. I remember in my life all of the kids that I met and the tremendous boxers who represented Argentina with good and bad results but it was a great experience in my life that I will always remember.
"I came to Trelew at 21 years old. Me and my family, we decided to go back to Junin where I spent 11 years of my career with the great trainer Cuty Barrera and today, at 35 years old, I am once again back in Trelew.
"I am proud that I maintained my career for 10 years at the world level, where I fought with the best in boxing and I fulfilled my dream of being a world champion.
"Thanks to all those who followed me in my career, for all of their love, because that is the most beautiful thing in this sport of boxing, which is a nice environment.
"Today, I decide to hang up the gloves because another stage in my life is coming. And many thanks to all of the people that I met thanks in boxing."
Source: Elisinio Castillo|| BoxingScene
www.sports24ghana.com