The NBA opening basketball game between the Boston Celtics and Cleveland Cavaliers on Tuesday evening had many intrigued about how the league would handle the ongoing protests from the NFL over police brutality and racial injustice.
Just before tip-off, we saw how the two teams handled the national anthem and other peaceful protests. One strong statement was made with footwear.
Cavaliers star LeBron James laced into Nikes emblazoned with the all gold capitalized phrase, "Equality," across the back of the shoes.
The subtle, but noticeable, nod to the origins of former 49er quarterback Colin Kaepernick's kneeling protest, were recognized.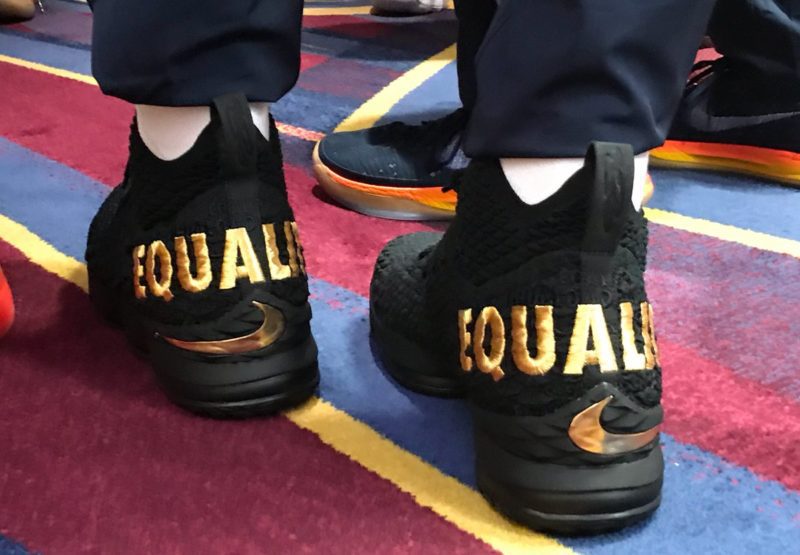 At Tuesday's game, during the national anthem, the Cavaliers linked arms, while the Celtics bowed their heads. No one kneeled. An NBA leaked memo from last month had instructed players and coaches to stand during the patriotic moment.
Aside from James' shoe protest, the athlete has previously spoken out against President Trump (we can't ever forget "U bum") and he recently stood up for protesters.
Source: Sasha Lekach| Mashable