LeBron James has agreed a four-year $154 million deal that will see him take his talents to the Los Angeles Lakers.
The Akron native's future was a big talking point following the NBA Finals where his Cavaliers were swept by the Golden State Warriors, and after opting not to use his player option, became an unrestricted free agent.
The Lakers were the betting favorites to acquire him for weeks but it is now near-official as James' agency, Klutch Sports Group, announced the deal in a press release Sunday.
According to reports, the fourth year includes a player option, however, being 33 years old, James might end his career with the franchise as a four-year-deal is the longest he's inked since signing a six-year contract with the Miami Heat in 2010.
James will leave the Cavs for the second time in his career but will have done so giving them their first-ever championship after he helped them famously come back from 3-1 down to defeat the Warriors 4-3 in the NBA Finals in 2016.
"Thank you Northeast Ohio for an incredible 4 seasons," James wrote in an Instagram story Sunday night. "This will always be home."
James will also be joining the Western Conference for the first time in his career as he will be looking to bring back a championship to Los Angeles after the last of their 16 triumphs came back in 2010 during Kobe Bryant's reign.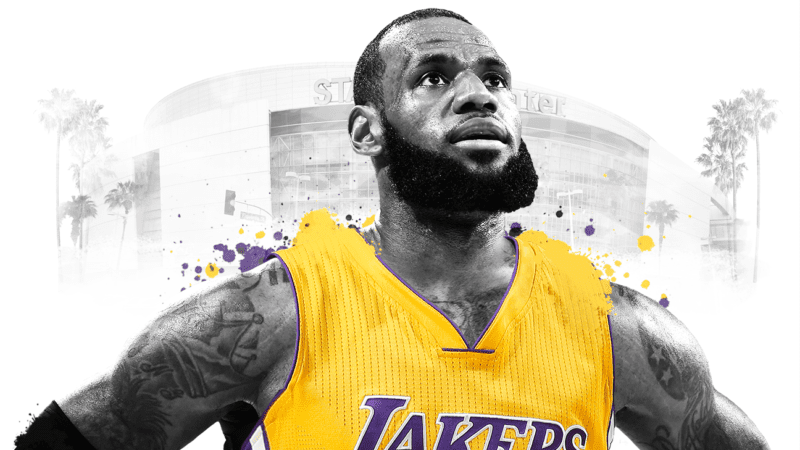 For the Lakers, acquiring James is a huge deal, and will make them playoff contenders almost instantly after missing out on them this past season. It is also an added boost because the expectation was he would not arrive unless another star was joining the team.
Paul George was expected to join the Lakers as a free agent but shocked many when he decided to return to the Oklahoma City Thunder. The Lakers were also initially hoping a deal for disgruntled San Antonio Spurs star Kawhi Leonard would clinch a free agency commitment from James.
Leonard still hopes to become a Laker though, having signaled his desire earlier in June when he asked to be traded away from San Antonio.
The Spurs were reluctant at first to deal with the Lakers, but recently reopened talks and with James now at the helm, Leonard's desire will only grow, having reportedly reached out to him about the prospect of playing with each other next season.
However, the San Antonio franchise are also speaking to other teams as Jordan Schultz reported Sunday They have asked the Philadelphia 76ers, who also met with James recently, for three future first-round draft picks and two current players in exchange for Leonard.
With one year remaining on his deal, the Spurs can also opt to keep Leonard. However, keeping an unhappy player is never ideal, especially as ESPN analyst Stephen A. Smith claimed the 28-year-old would be willing to sit out next season so he eventually gets his move to the Lakers.
Meanwhile, the Lakers would also later reportedly sign free agent and forward Lance Stephenson on a one-year deal.
Formerly with the Indiana Pacers, Stephenson was notably known for his competitive rivalry with James over the years, as the two most recently clashed in the first round of the playoffs.
In addition, ESPN claims the Lakers have also reportedly reached an agreement with Warriors center Javale McGee.
Source: IBT
www.sports24ghana.com