LeBron James got a look at some of the Lakers' youngsters for the first time since signing with Los Angeles.
They made sure to make a good impression for the King.
Back in the country after an extended vacation, James showed up at Summer League in Las Vegas on Sunday night clad in a white T-shirt and a pair of Lakers shorts, fans' first real glimpse of him in any of the familiar purple and gold.
He sat courtside and watched the Lakers roll past the Detroit Pistons 101-78 in the quarterfinals of the Summer League tournament.
Josh Hart, who figures to be a key part of a young core around James this season, had 18 points on 6-of-12 shooting in 21 minutes.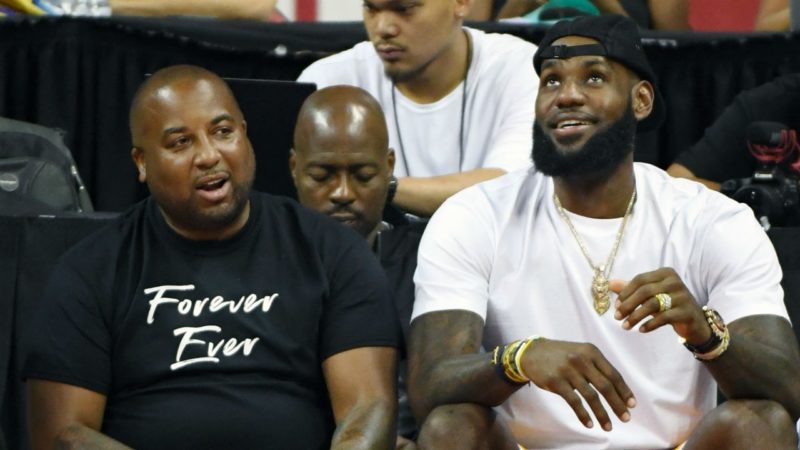 Second-round draft pick Svi Mykhailiuk had 19 points on 7-of-15 shooting in 21 minutes.
Hart, averaging a team-high 21.6 points in Las Vegas to lead to Lakers to a 5-0 record, got an MVP chant while at the foul line in the second half as an amused James sat on the baseline.
James greeted Hart with a hug before the game, but Hart said he didn't get any extra motivation from playing in front of his new star teammate.
"Obviously it's cool that he's there," Hart said. "Before the game it's cool and at the end of the game it's cool, but during the game, if it's not those guys on the court I don't really pay too much attention to it."
James left after the Lakers game and as his former team, the Cleveland Cavaliers, began warming up to play the next game. James did not speak to the media, but he did share a seemingly warm exchange with Cavs coach Ty Lue.
Source: Matt Eppers
www.sports24ghana.com