Kylian Mbappe claims the World Cup is just the start of his ambition to become one of the all time greats.
France superstar Mbappe won the trophy and also picked up the young player of the tournament award after taking it by storm at just 19 years old.
Mbappe says that the World Cup is only the beginning of what he sees as the chance to establish himself among the likes of Thierry Henry.
Paris Saint-Germain striker Mbappe said: "I am very happy. I spoke about my ambitions before the World Cup. The road was long but it was worth it.
"We're proud to have made the French happy. That was our role, for them to forget about all their problems. This is the kind of thing we play for.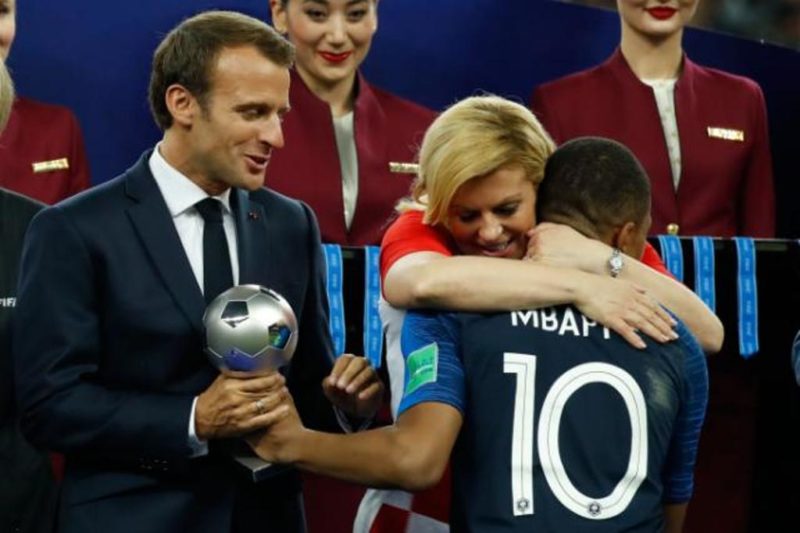 "I don't just want to be someone passing through in football. Becoming world champion sends a message. I want to do even better, but winning the World Cup is already a good start.
"My goal gave us some breathing space. We worked hard all season and now it's time to celebrate this all summer long."
France's Real Madrid defender Raphael Varane said: "It's been an exceptional year for me, with what happened with Madrid and now with the French team.
"We had a young team with a lot of talent. In the changing rooms we stuck some music on and drank champagne.
"It's hard to find the words to describe it. There are no words, it's fantastic. I think it's going to sink in later. When you win trophies like this, it's so beautiful you want to re-live it."
Source: John Cross|| Mirror
www.sports24ghana.com