Sergey Kovalev "krushed" it.
The light heavyweight nicknamed "Krusher" made short work of Slava Shabranskyy to recapture the WBO title Saturday night. He used a devastating series of right hands to stop the challenger at 2:36 of the second round.
"Here tonight was great boxing for me, and I love boxing and I want to make great fights," Kovalev said. "I am ready for any champion because this is very good for boxing."
Kovalev lost his last two outings to Andre Ward, and he brought a dynamic fury into the Madison Square Garden ring. He dropped Shabranskyy twice in the first round, once more in the second, and somehow Shabranskyy didn't go down from another series of powerhouse punches seconds before the fight was stopped.
The 34-year-old Kovalev easily disposed of his opponent from Ukraine. The Russian improved to 31-2-1 with 27 knockouts. Few of them were more impressive.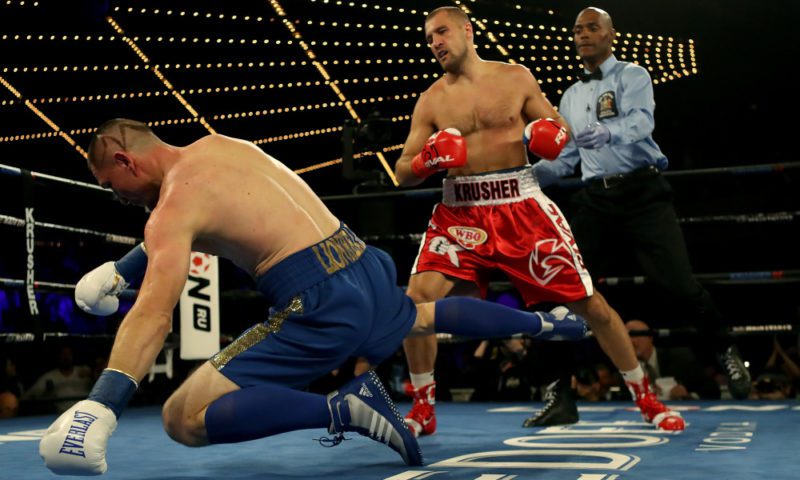 "It is my goal to be the best in the division," said Kovalev, who took back the WBO crown that Ward relinquished when he retired. "I'm happy that the belts have different owners, and it makes everything interesting and we can make better fights. We have a bunch of belt holes and we can now find out who is the best."
Shabranskyy fell to 19-2. He landed a few solid punches, but he couldn't handle Kovalev's massive rights.
Shabranskyy actually started well, connecting on some lefts, even backing up Kovalev with one. But then the hammer was lowered in the form of Kovalev's right lead that floored Shabranskyy.
He got up, but was soon down from a combination including a huge right.
Things were much the same in the second round before the bout was wisely stopped.
Source: AP