was a sad day for AS Roma and football fans around the world to see Francesco Totti, a true legend of the game, bidding farewell to football forever.
The maestro will forever be remembered as one of the icons of Italian Football in the modern era and a true one-club man.
The 40-year-old forward ended his 25-year association with Roma with a Champions League securing victory against Genoa at the Stadio Olimpico. The game ended 3-2 in the Giallorossi's favour.
Totti made his debut for the club as a 16-year-old in 1993 and went on to make 786 appearances for the Rome club.
The World Cup winner led his side to a Serie A title, two Coppa Italia crowns and two Italian Super Cups over his record 786 matches for the club in which he scored 307 goals.
The King of Rome was emotional when he bade a farewell to the Roma fans after serving the club for the whole of his career and said that he is not ready to say that his career is over. "We're here, the moment has arrived.
Unfortunately, the moment has arrived that I hoped would never come," Totti told the crowd in his post match speech.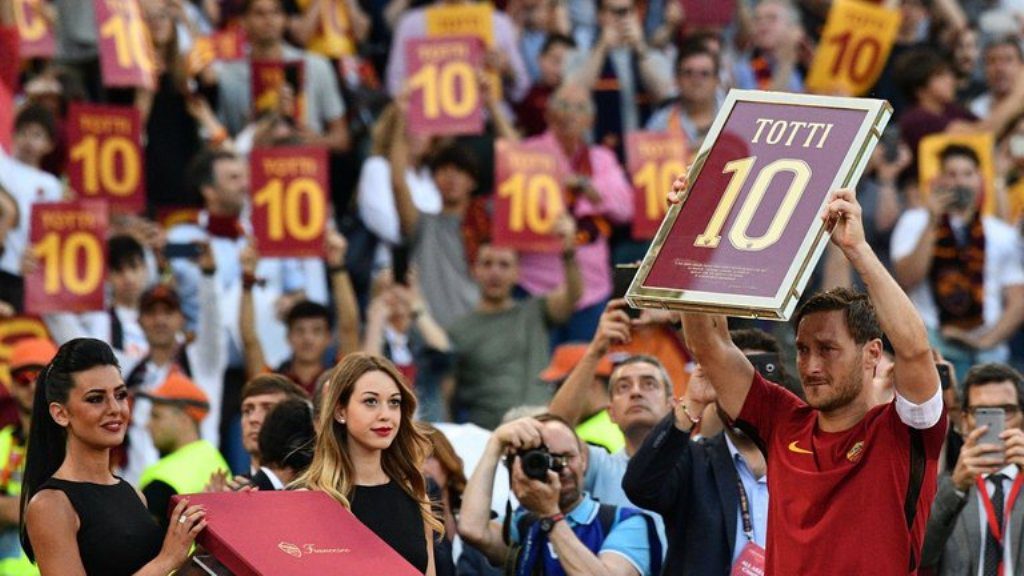 "Over the last few days, so much has been said about me, such wonderful things. You were behind me, pushing me on during difficult moments, and that's why I want to say thank you to everyone.
"I cried on my own, like crazy! You can't just forget 25 years like this. I thank everyone, even if this is not easy for me. I spoke to my wife about what these years have been like.
"I thank my mother and father, my brother, family and friends. Thank you to my wife and three children. I wanted to start from this because I wasn't sure if I'd be able to get to the end of it."
Source: Snehanjan Banerjee| oneinindia.com