The value in the betting odds for the Kell Brook vs. Errol Spence Jr. International Boxing Federation welterweight championship fight on May 27 favor the hometown underdog.
Per the odds at multiple Las Vegas sportsbooks the current champion Kell Brook is a +200 underdog (wager $100 to win $200) to win this fight on Saturday night. This fight has all the makings of a tactical war with two fighters that will look to stay in the middle of the ring and not give up any ground while looking to impose their will on each other.
As I express week in and week out with regard to betting on boxing, it's not just about picking a winner. It's all about value. I truly believe for the reasons I clearly expressed in this week's Forbes' Boxing Expert Predictions that Kell Brook will successfully defend his title against the very game and talented Errol Spence Jr.
With that being said, let's get right to this week's best bets.
Four Best Bets: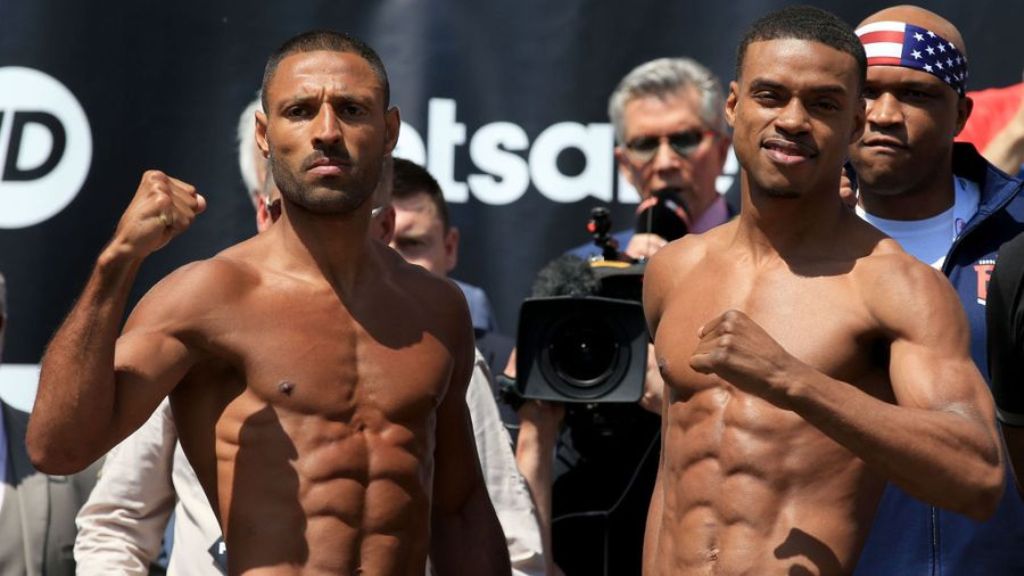 1.) Kell Brook to win by decision or technical decision +350: The fact that Kell Brook is an underdog in his own backyard is a bit perplexing. As good as Errol Spence Jr. is, he doesn't have the big fight experience that Kell Brook has and won't have the support of the 27,000 plus fans at Bramall Lane in Sheffield cheering him on. They will clearly be cheering on the hometown hero. Brook is also a deceivingly strong fighter and is undefeated at welterweight. Spence Jr. is very talented, however, Saturday night in Brook's backyard will be an uphill battle from round one. Every time Brook throws a punch, hit or miss, the crowd will go wild. At +350 (wager $100 to win $350), there is great value on Kell Brook pulling out a decision.
2.) Kell Brook to win the fight +200: We're already vested in Kell Brook winning a decision, so anytime you can get underdog value, you take it. Especially when you believe the underdog is clearly going to win the fight. This is a modest +200 (wager $100 to win $200) for Brook to simply win the fight. Kell Brook is the underdog and has still never lost at welterweight while Errol Spence Jr. has yet to face an opponent of Brook's pedigree. The challenger has to take that belt from the champion and I don't think this is where it's going to happen for Spence Jr.
3.) Fight to go the distance +100: The key to this bet is knowing that we might witness a great 12 round fight with lots of drama, lots of action and some adversity along the way. Neither fighter is going to back down, but we're dealing with two solid professionals. Brook has already shown his granite chin and Spence Jr. has never been knocked down –Yet. There will be times where Brook and Spence Jr. might be in trouble, however, their professionalism will allow them to recover and reset. At even money, +100 (wager $100 to win $100) this one goes to the scorecards.
4.) Kell Brook to win and both fighters to be knocked down +1800: These fighters are both very skilled, strong and precise with their punches. Under these circumstances, it doesn't take much for a flash knockdown, getting caught off balance or even having to take a knee to get out of a bad spot. It is very likely that both fighters will taste the canvas at some point and it might be early for both. There's just too much power in such a small place. At +1800 (wager $100 to win $1800) this could be the best bet of the evening.
As always, whatever you chose to do with the information, bet responsibly.
Source: Peter Kahn, Forbes