Nice atmosphere!" Jürgen Klopp remarked after he'd opened the door of Melwood's press room and scanned the packed scene in front of him, the numbers assembled in a tighter crescent shape than usual; interest encroaching on his space because Liverpool's moment of reckoning is near.
Klopp and Liverpool's outlook is, indeed, very close; one where Sunday's game against Middlesbrough seems to mean everything because victory against an already relegated opponent at Anfield would secure Champions League football and therefore a summer where a steady development is contemplated.
A draw or a defeat and an Arsenal win, though, and there will be questions about trust again: unbeaten against the other eight sides in the Premier League's top nine, Liverpool have been positioned no lower than fourth place since September and this would be the third time under Klopp where they have not delivered when the chance has been there to define themselves as a team that gets things done when they really need to.
Considering Klopp has spoken so much about the significance of the communion between players and Liverpool's home support, it feels important that he intercepts this pattern before the cycle becomes self-defeating. The mood was perhaps best summed up by more than one participant on a Radio Merseyside phone-in this week where it was suggested Liverpool's prospects would seem better if Sunday's game was taking place at Middlesbrough rather than Anfield where Liverpool's form in 2017 has been poor, losing to Swansea City and Crystal Palace and only drawing with Bournemouth and Southampton. "You can just see Rudy Gestede scoring the opening goal in the 69th minute, can't you?" said one caller.
Klopp admitted that securing Champions League football for next season would herald a "new era", purely because Liverpool have never been there under his management and that rather being the final game of one season, Middlesbrough presented the start of a "new cycle" because the outcome influences directly what follows.
Klopp, however, was dismissive of the idea that disappointment now would mean Liverpool have not progressed in the last 18 months. Liverpool have competed in the Champions League only once in the last seven seasons and that experience was a miserable one under Brendan Rodgers when they did not make it past the group stages.
In that time Liverpool have been the Premier League's sixth, eighth, seventh, second, sixth and eighth best team and so, the lone position in the top four represents an anomaly. It was suggested to Klopp that the confidence taken from getting across the line could see the start of a more positively consistent Liverpool.
"I feel we are already," he said. "I really think we are kind of back on track. It should not sound disrespectful to the past. I really feel we are already on the way, we started already. Of course it is important that a club of our power needs to be at the top. The only problem is that England has so many top teams so you can always do a lot of things right and even then you are out. That is still possible.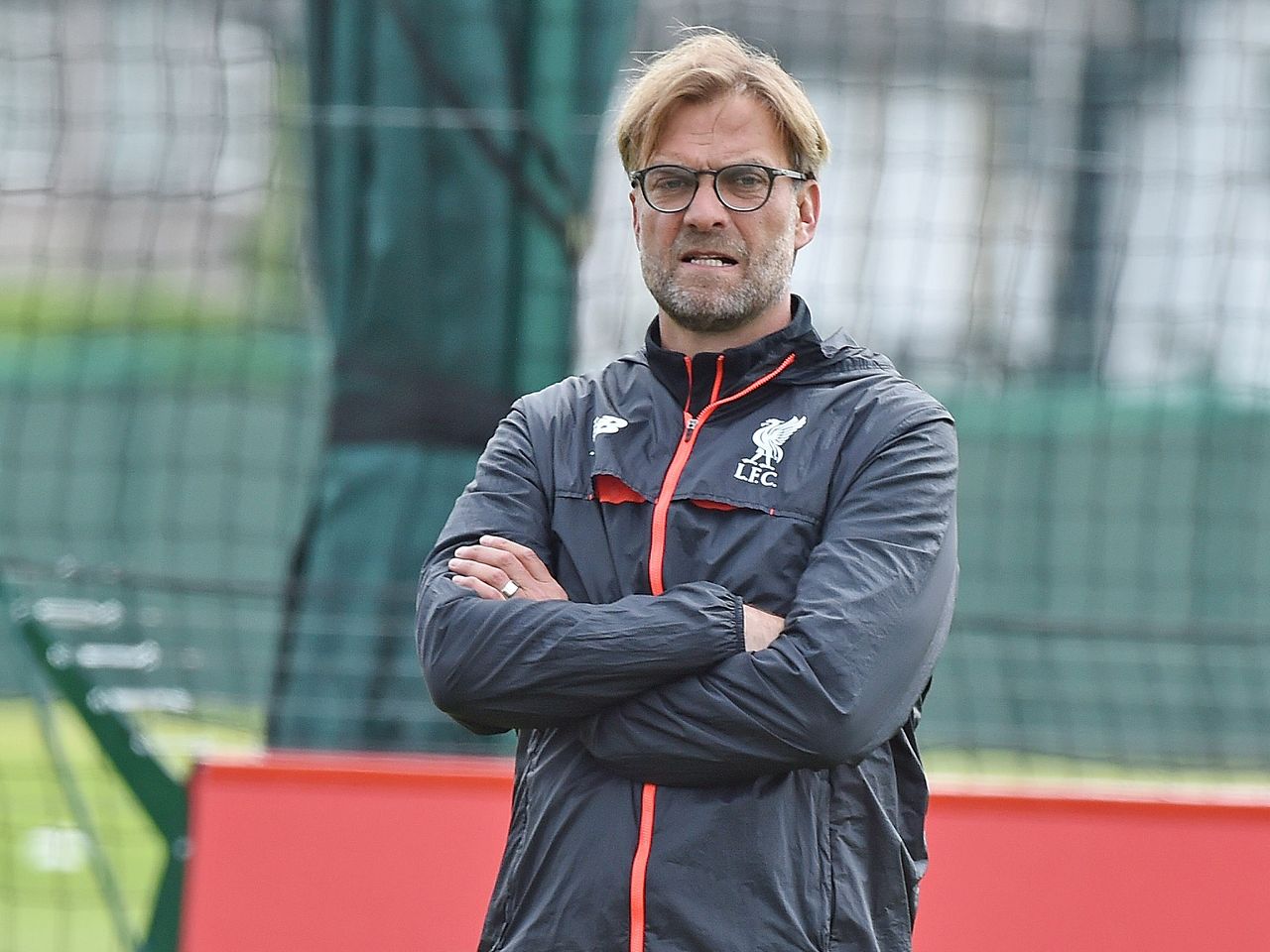 "I said it before – we have power but a lot of other clubs have power too, financial or whatever. It is all about making the right decisions and we feel comfortable and able to make the right decisions. That doesn't mean we have a 100-per-cent guarantee but we really feel comfortable with the things we can do. Decisions will be made about transfers in the next few weeks and maybe months. We will be stronger next year, that's good news. Unfortunately, the other teams will be too which doesn't make life easier."
Should Liverpool finish fourth, they will face a Champions League qualifier and are likely to be unseeded, which means they will have to travel to Spain, Italy, Germany or France. It means guaranteed revenue will not be known for certain until late August and so, one way or another, it might impact on transfer strategy.
Klopp acknowledges that his squad will need strengthening regardless of what happens but stressed that he does not want signings who are motivated solely by the prospect of Champions League football, adding that he believes the perception of Liverpool's standing has improved and this will help with recruitment.
"It is difficult to think about the season, 'oh it was still ok' if we don't go to the Champions League from the position we are in," he admitted. "The view from outside on the club changed and that was recognised in the [internal] talks we had. That doesn't change with or without Champions League, this or that would be possible or not. That is clear. The view from outside is maybe better than it is directly surrounding the club."
Source: Simon Hughes, The Independent