Minister of Gender, Culture, Entertainment and Sport – Olivia Grange has announced that deathless sprinter and three-time gold medalist at the Tokyo 2020 Olympic Games, Elaine Thompson-Herah is going to be rewarded with a Jamaican diplomatic passport.
Grange made this known last Wednesday at a welcome-home ceremony for Thompson-Herah at the VIP room at Norman Manley International Airport in Kingston, Jamaica.
The Banana Ground native [Thompson-Herah] was the star of the Tokyo 2020 Games having won gold in the 100m [10.61] and 200m [21.53], becoming the first woman to defend both titles at the same Olympic Games.
The Fast Elaine combined with Briana Williams, Shelly-Ann Fraser-Pryce, and Shericka Jackson to win a third gold medal [4x100m relay], setting a new national record of 41.02 seconds, and the third-fastest time in history.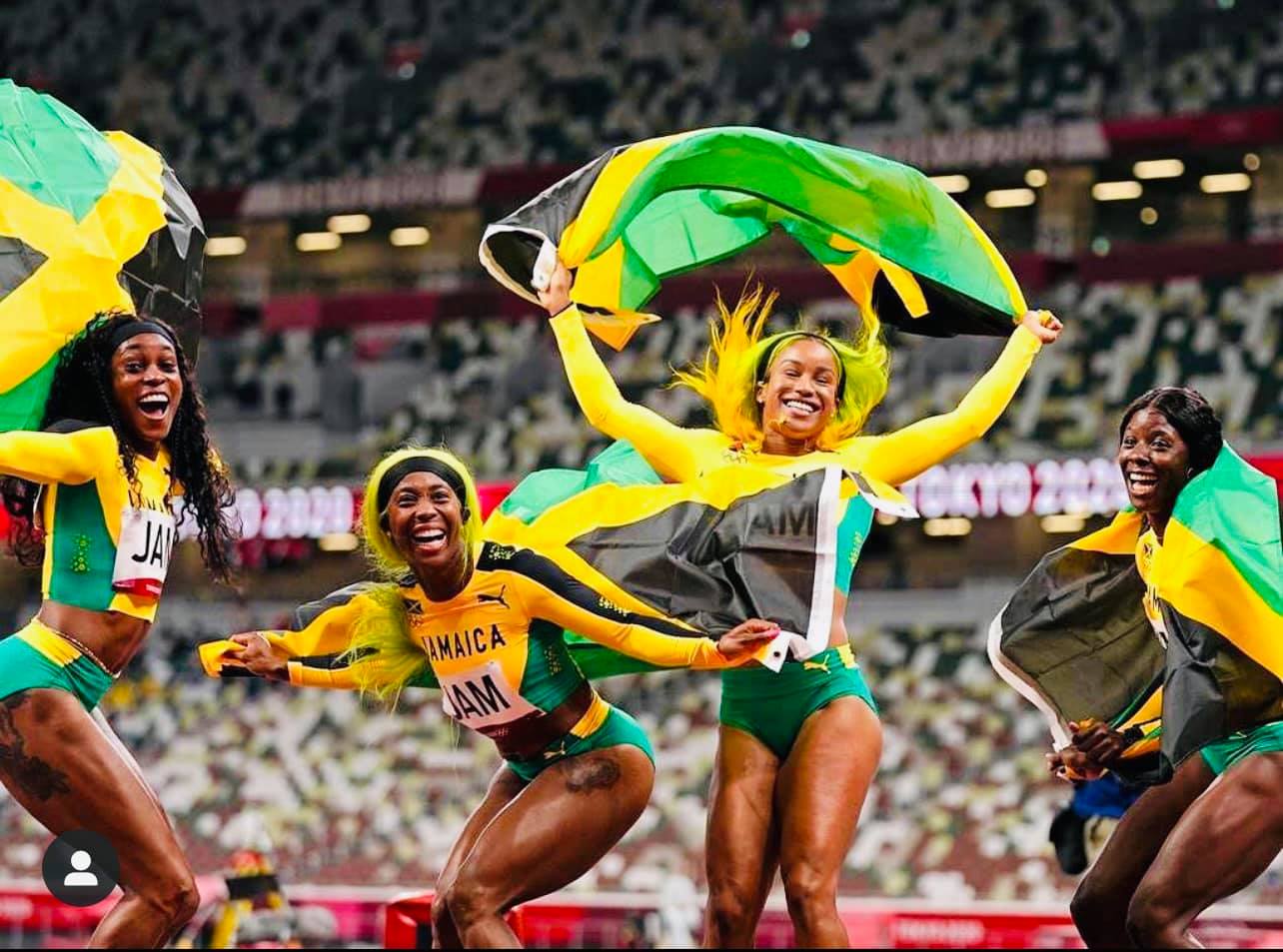 In recognition of her outstanding performances for the Island nation, Thompson-Herah is to be conferred with the Order of Distinction during the National Heroes Day Honour Awards set for October 18, 2021.
"We will not be able to do the big splash we would want to but we will still have an event that will say to Jamaica and the world and [the athletes] that we appreciate them and that we love them," Minister Grange said while revealing plans to celebrate Jamaica's successful Olympic team.
"Elaine, it was our honour to bestow on you the Order of Distinction in the Commander Class, it is our honour to ensure that you now carry a diplomatic passport. Wherever you go in the world, you will be treated appropriately."
Thompson-Herah took her performance to frightening level at the 2021 Prefontaine Diamond League in Eugene, Oregon on October 21 where she coasted a lifetime best to 10.54 seconds to win the women's 100m dash ahead of Fraser-Pryce, and Shericka Jackson.
After recording 10.61, and 10.64 seconds, the 'Double Double' Olympic gold medallist produced an astonishing performance at the Diamond League final in Zurich on September 9, coasting 10.65 seconds to be crowned 2021 Diamond League 100m champion.
By James K. Attaglo Wilson
www.sports24ghana.com