The scenes in Tehran were jubilant. Coaching staff and players streamed onto the pitch and celebrated in unison.
Giant flags were waved, prayers were undertaken and bear hugs handed out by team-mates. Iran had done it: they had reached the promised land of the 2018 FIFA World Cup™. Team Melli's 2-0 victory over Uzbekistan was enough for Carlos Queiroz's side to secure their seat on the plane to Russia next year.
"I want to thank all the fans for their support during the qualification campaign," talismanic midfielder Alireza Jahanbakhsh said, speaking to the AFC after the game. "The results we have achieved are for you and I hope we can now win the last two games. We all have happiness in our hearts."
The second goal in the match that sealed qualification was scored by Mehdi Taremi, who bagged his eighth World Cup qualifying strike on the road to Russia.
"I am very happy that we have qualified for the World Cup for the second time in a row and that we have brought happiness to the Iranian people," Mehdi Taremi, said speaking to the AFC after the victory. "I feel so happy that I was able to score a goal and that my goal was able to help us win the match. We are very happy and it shows the great progress we are making in Asia. I hope we continue to perform like this in the future and qualify for the World Cup every four years."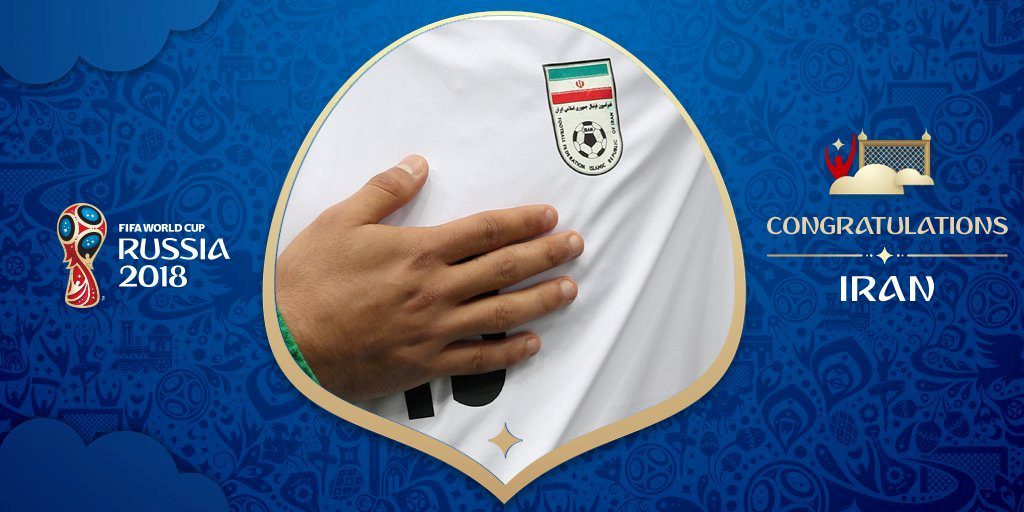 Despite some question marks over whether the Portuguese would remain in the role after Brazil 2014, Carlos Queiroz has masterminded a majestic march back to the global finals, with the side going almost 1000 minutes without conceding – their defence unbreached in the third round so far.
"Carlos Queiroz and his colleagues have done so much for Team Melli," Iran's striking legend Ali Daei said. "One of the most important things he's done is bringing in so many young players and changed the major players of the team. We are now one of the best sides in Asia, along with Australia, because we haven't lost against any Asian teams in recent years."
Fans will be hoping that it is fifth time lucky for the Iranians, who will be looking to progress beyond the first round at the World Cup for the first time in Russia.
Source: FIFA