WBC heavyweight champion Deontay Wilder believes he is feared by opponents as he looks ahead to a fight with Tyson Fury.
Wilder, 32, is 40-0 in his professional career and 39 of those victories have come by knockout.
The American's next test comes against Fury (27-0) in Los Angeles on December 1.
Wilder, who will defend his title for the eighth time after first winning it in January 2015, said he knew his opponents were scared.
"I'm the most dangerous man in the division. So when these guys face me there is an element of fear," he told The Independent.
"Even I feel the effect of the fear because I know what I possess. I know what my mindset is when I transform into the 'Bronze Bomber'. It is nothing pleasant, trust me. It is nothing nice.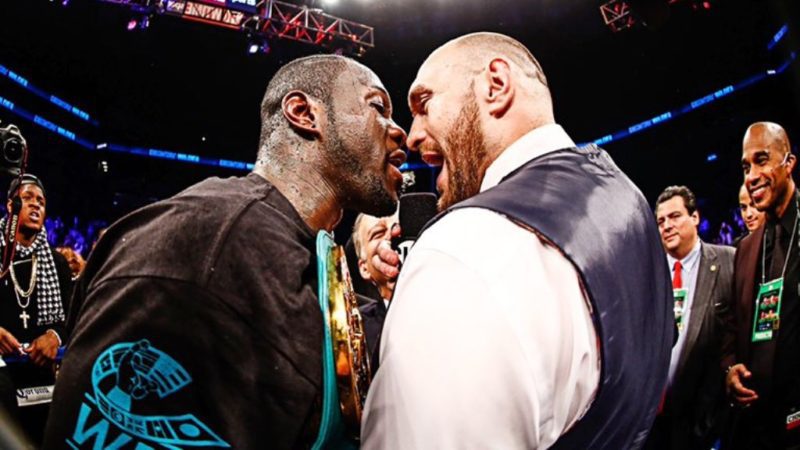 "I don't mean no good for the opponent when I'm getting in that ring. It's a crazy feeling how I feel when I look a man in the eyes and tell him what is real.
"Because I mean what I say and I say what I mean. I think people are starting to understand me. This is boxing and anything goes in boxing."
Wilder was expected to face WBA, IBF and WBO champion Anthony Joshua, but the duo are yet to agree to a bout.
However, Wilder feels in Fury – the former champion who made his return earlier this year following a doping ban – he is facing the better boxer.
"Joshua is too robotic and he doesn't move his head. Fury is long, difficult, moves athletically and would beat him by decision," he said.
"Fury is the harder fight but he knows the power I possess."
Source: Omnisport
www.sports24ghana.com