A Russian biathlon team member, Yana Romanova, who was banned by the International Olympic Committee [IOC] from taking part in future Olympic Games, stated that she would never return her silver medal taken in women's relay event in Sochi.
On Monday, the IOC extended the list of banned athletes, by disqualifying five more representatives of Russia, including two biathletes Romanova and Olga Vilukhina, who were members of the Russian medal-winning relay team in the 2014 Sochi Games. Shortly after the news appeared, Romanova expressed her intentions to appeal the IOC ruling at the Court of Arbitration for Sport [CAS] in Lausanne.
"If we won't get a fair decision, I'd rather throw my medal in the dumpster, than return it to the IOC," she said to TASS.
"I will never return my medal to the IOC. They have taken [their] decision without any evidence. I underwent numerous doping controls carried out by the World Anti-Doping Agency [WADA] and the Russian Anti-Doping Agency [RUSADA]. They [the IOC] just concluded that we had violated anti-doping rules in Sochi."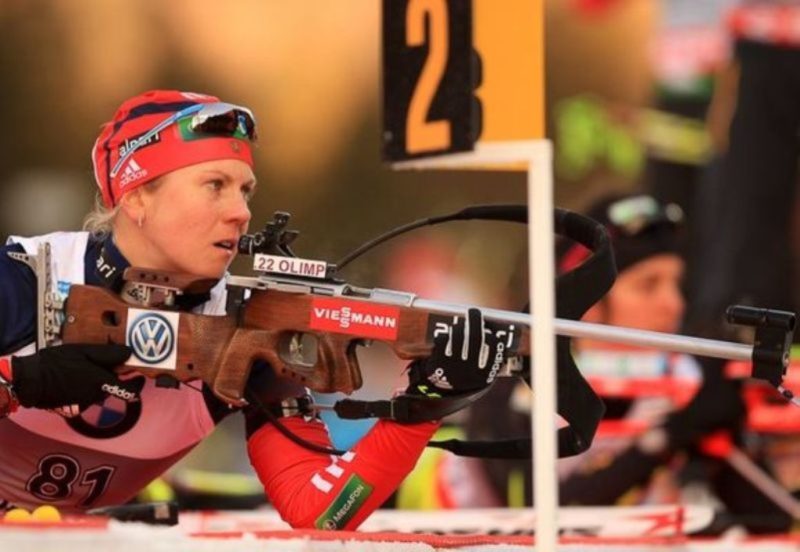 Apart from the two biathletes, the IOC also imposed sanctions on two Russian bobsledders who claimed gold in the four men's event together with Aleksandr Zubkov and one skeleton athlete, Sergey Chudinov, who finished fifth in Sochi.
A total of 16 Russian athletes have been lately banned by the IOC as part of the ongoing investigation of the IOC Disciplinary Commission led by Denis Oswald. Team Russia has already lost three gold medals from the Sochi Olympics, slipping to second place in the Games' overall medal standings.
The final decision on Russia's participation in the 2018 PyeongChang Games is expected to be taken at the IOC Executive Board meeting scheduled for December 5 in Lausanne, Switzerland.
Source: RT