The world long jump champion – Luvo Manyonga says it's not a matter of if, but when
The highly-anticipated head-to-head between the in-form world champions Luvo Manyonga and Juan Miguel Echevarría might have to wait for another day, but the South African says the pair will continue to push each other to greater jumps in future.
Cuba's Echevarría has leapt 8.68m plus a marginally wind-aided 8.83m this season, while Manyonga's best is 8.65m from last year and he's recorded 8.58m so far in 2018.
The pair had been due to meet at the Müller Anniversary Games in London on Sunday but 19-year-old world indoor champion Echevarría was a late withdrawal through injury.
Speaking ahead of the event in the UK capital – where he will line up alongside the likes of Britain's Greg Rutherford and USA's Olympic champion Jeff Henderson – Manyonga spoke about barrier breaking and the upcoming competition.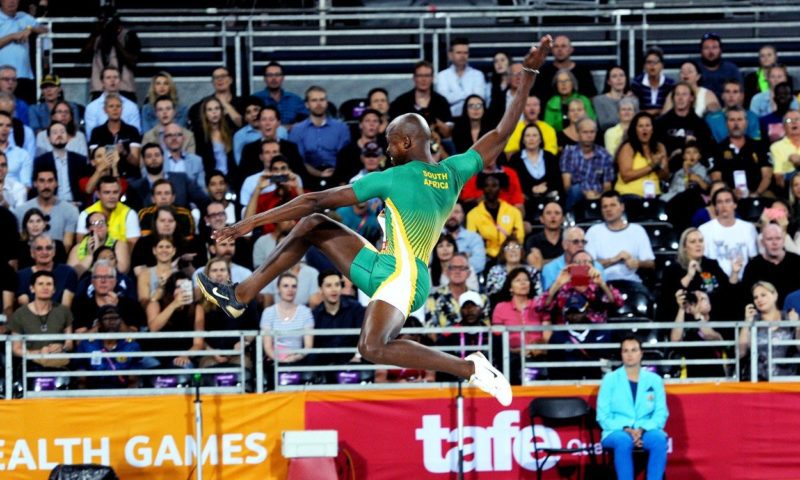 "It is in the back of my mind but also I have to focus on what is going on today, not chasing something," he said on the target of breaking nine metres.
"It is something that is going to come on its own, I cannot put a date and a time – it can come any day. It depends on the condition of the day and the condition of the body, too.
"I know for a fact that I was born to break that nine metres barrier. It's just a matter of time."
On this weekend's competition, he added: "I was crowned the world champion here so it's a coming back home kind of feeling."
Manyonga continued his success in the UK capital by winning at last weekend's Athletics World Cup, where an impressively consistent series saw him leap 8.51m, 8.48m and then 8.50m twice.
"Producing those distances shows I'm in good shape," he said.
"I'm just looking for a great competition, an exciting event. I enjoy having fun. Fun is better than anything else in long jump."
Source: AW
www.sports24ghana.com