By El-Amisty Nobo|| Follow Amisty on twitter @ElAmistyNobo
The feud between Dillian 'The Body Snatcher' Whyte and Lucas 'Big Daddy' Browne will escalate on March 24, 2018 as the Brixton fighter defends his WBC 'silver' title against the Australian at The 02.
But before the bell rings, Dillian Whyte has already given his opponent with a hefty knockout, but with words:
"I can't wait, I hate Lucas Browne and I want to hurt him," said Whyte. "He's said some nasty things and he's going to have to pay for them.
"I don't think he really wanted this fight. A deal was in place before then. He started to try and change the terms. He kept delaying things after we gave in to his demands and started saying there was a fight in America he was chasing.
"We've bent over backwards and up until now, he's been more interested in making excuses than taking the fight. It's been frustrating, but we've finally got over the hill now, so let's go.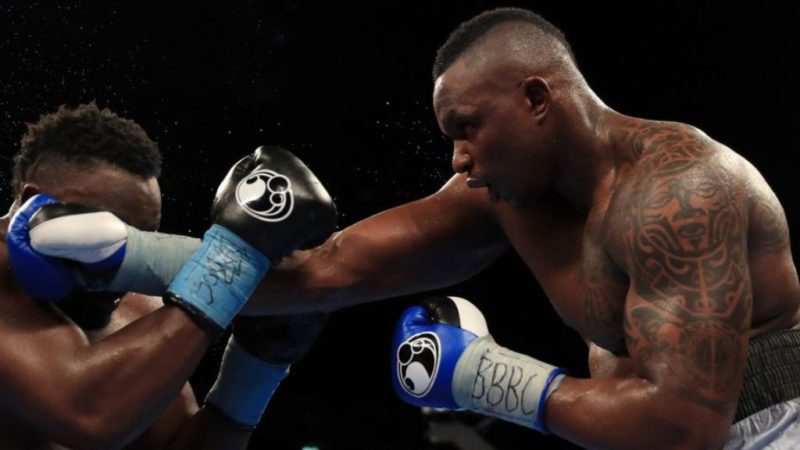 "He's a big guy with an unbeaten record, so you have to rate him a bit. He carries some power. You have to respect heavyweight power, it only takes one punch.
"I'm not overlooking Browne, I'm focused on going to town on him. If I don't knock him out, I will not be happy. The plan is to beat Browne and move closer to a world title shot.
"Beating him should make me a mandatory challenger for a world title. I'm highly ranked across the board. I'll be a more than credible world title challenger. I've been building my way up, so we're set for a big year."
Dillian Whyte's record stands at; [23-22-0-1, 16KO's] whilst Lucas Browne's record stands at – [25-25-0-0, 22KO's].
Follow us on twitter @sports24gh|| Facebook – sports24gh|| Instagram – sports24gh
Email: sports2ghana@gmail.com|| info@sports24ghana.com
www.sports24ghana.com